Radiant, Glowing Skin. "This look can be effortlessly attained with an IPL Photofacial. Whether brides-to-be are removing unwanted hair or years of sun damage and/or acne scarring, the result is always clearer skin and radiant complexions. They love the glow they achieve after every visit. Many of us have hair growth that creates dark spots and shadows on our face, or years of sun damage or acne scarring that dulls our complexion. Laser hair removal and laser skin rejuvenation facials can take away that unwanted hair and damage. Depending on the severity of unevenness or sun damage, a monthly visit can be expected. Prescription strength creams to help expedite the fading process of skin discoloration are also utilized in our office. These treatments should be started at least six to nine months prior to the big day."
Smooth Skin. "Botox cosmetics might be the right choice for brides who long for luminous, smooth skin. It's virtually the magic wrinkle eraser. It can literally reverse any evidence of stress on the face, making brides appear relaxed, even after intense wedding planning! Years of animated expressions can create unwanted lines and wrinkles on our faces that can ultimately age even young brides. A series of Botox injections every 3-4 months prior to the wedding day will deliver smoother skin, especially around the forehead, eyes, and in between eyebrows, even preventing deeper wrinkles for the future."
Youthful Appearance. "For the bride on-the-go, a youthful and smooth skin can be achieved instantly with Juvederm. Brides love the Juvederm treatment because it's instantaneous and they can immediately notice a more youthful appearance even after one treatment. The invisible gel filler, made of hyaluronic acid, helps plump hollow areas where collagen loss is present, such as laugh lines around the mouth, even thin lips and recessed undereye areas. Years of natural aging effects can be restored with just one treatment of Juvederm. This can be done even just a few weeks before the wedding day."
Protect your Investment with SPF. "And of course, using a broad spectrum sunscreen everyday on your face and décolleté is vital to our everyday routine to prevent further sun damage and maintain the integrity of our skin's health. This tip is exceptionally important after purchasing treatments, to protect your investment, and extend your results with proper sun protection."
Visit laseraway.net or any of their 13 U.S. locations for additional information.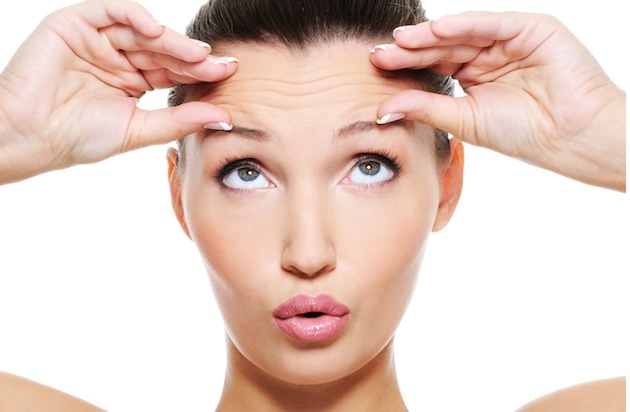 Opening photograph by Catherine Hall Studios