The color grey, while often associated with bleak cloudy days, can create quite the opposite effect when implemented into a wedding color palette. Despite its "colorless" pigment, the neutral hue is a seemingly colorful alternative to other neutrals used in weddings, such as white, ivory, or champagne. Also, since metallic décor details are becoming more and more popular, grey beautifully complements silver embellishments in both ceremony and reception designs. Another advantage of the color grey is that the hue can work just as well for a vintage-themed wedding as it can for a sophisticated opulent celebration.
Couples can choose to highlight a neutral wedding color palette by including vanilla details, silver or mirror accents, and light-colored blooms to grey décor, or punch up a grey color palette with vivid floral centerpieces, vibrant place settings, and colorful paper goods. Bridesmaids and groomsmen dressed in grey attire will allow the bride's gown to stand out and creates a beautiful backdrop for the bouquets and ceremony décor. Also ideal for a lounge area at the reception or an after-party space, grey furniture rentals allow couples to add their personalities to the scene with flowers, plush pillows, and additional décor accents. Wedding cakes can also feature grey embellishments, by way of ribbons or cascading sugar flower petals.
Take a look at 16 ways to use grey in your wedding, below. From the invitations to the wedding favors, these photos from real weddings may make you consider adding grey to your wedding color palette. Click on each image to learn more about the celebration!
1. Wedding Invitation


Photo by Heather Waraksa
2. Groom's Attire


Photo by Elizabeth Messina
3. Groomsmen's Attire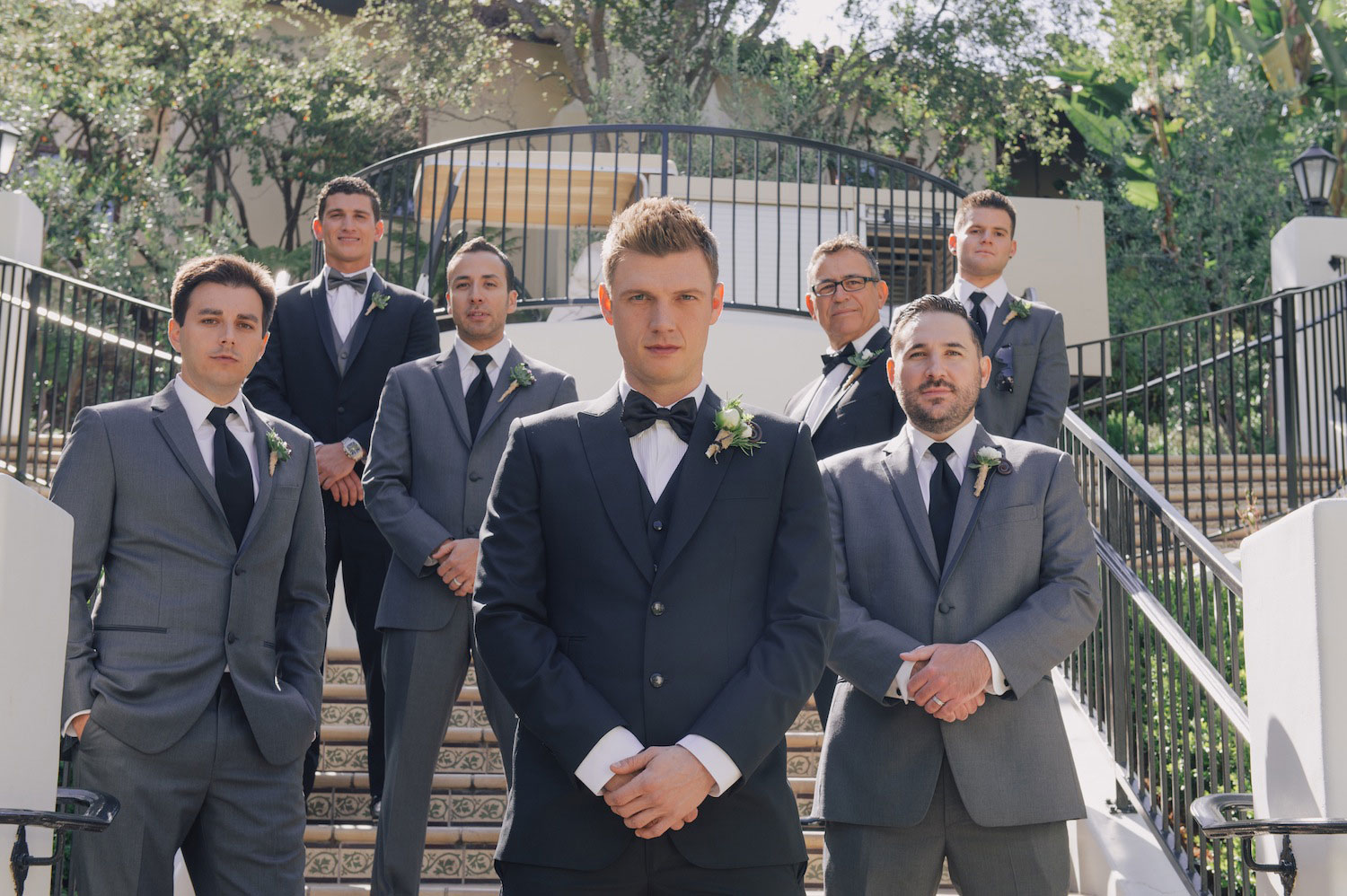 Photo by Kris Kan
4. Bridesmaid Dresses


Photo by Caroline Tran
5. Ring Bearer Outfits


Photo by Stacy Newgent; Consulting by Viva Bella Events
6. Ceremony Flower Arrangements


Photo by Embrace Life Photography; Consulting by Linda Howard Events; Floral Design by The Hidden Garden
7. Ceremony Seating


Photo by KingenSmith
8. Escort Cards


Photo by Robert Evans Studios
9. Wedding Signage


Photo by Steve Steinhardt; Calligraphy by Laura Hooper Calligraphy
10. Reception Table Linens


Photo by Sharayamauck Photography
11. Reception Seating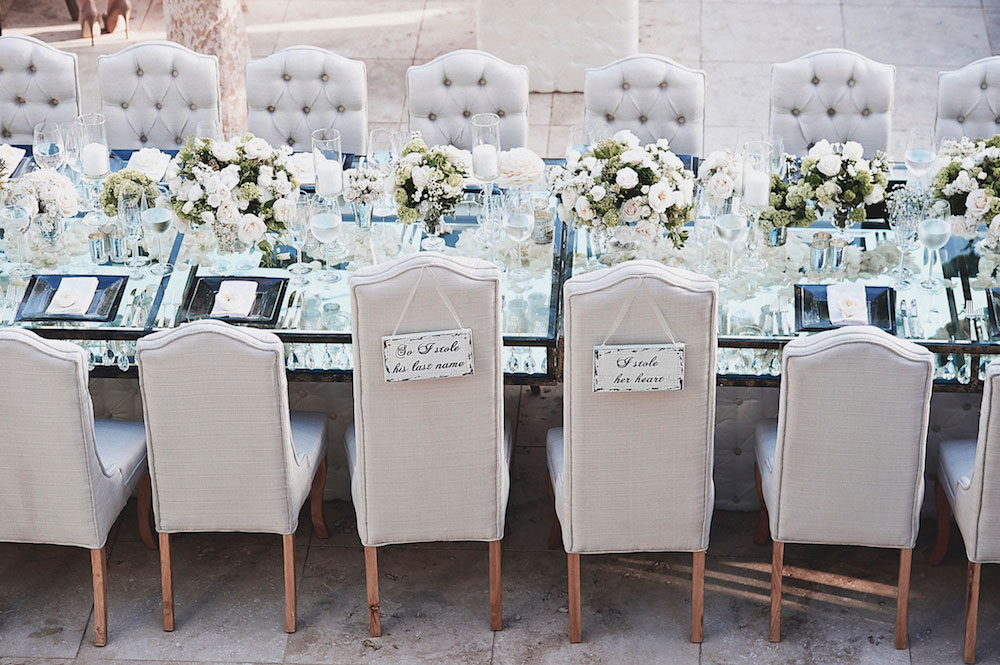 Photo by Daniel Kincaid Photography; Consulting by Bluebell Events; Rentals by Revelry Event Designers
12. Place Setting


Photo by Heather Waraksa
13. Wedding Lounge Furniture


Photo by Karlisch Studio; Consulting by DFW Events; Floral Design by Jackson Durham Events
14. Wedding Favors


Photo by Andi Diamond Photography
15. Bride & Groom Chair Signs


Photo by Chrisman Studios
16. Wedding Cake


Photo by Images by Berit, Inc.
For more wedding ideas based on your ideal wedding color palette, search our photo galleries by color – or find real weddings in your desired palette and theme by filtering results by color, style, location, and more!