1. How many weddings does the venue hold per day?
The answer to this question can really determine how your celebration will unfold. Multiple weddings may mean time constraints and location restrictions for setup, photos, guest arrival, etc. Some locations only allow for one wedding each day to ensure privacy and a personalized experience for the bride and groom. Examine your expectations and decide how important a particular venue is to you before settling on your locale.
2. What is the food and beverage minimum at the venue?
Typically, a food and beverage minimum is the amount you are required to spend, not including service charges and tax – be sure to anticipate these additional expenses. Other costs to consider include ceremony, valet parking, bartender, and chef fees. Ask for a cost estimate before signing a contract, to ensure there are no surprises.
3. Does the venue have photography restrictions?
If there is a location that is your dream backdrop for photos, ensure it isn't off limits. You may need to seek prior approval and reserve specific areas.
4. Is there a designated area for getting ready at the venue?
You and your bridesmaids will need a private room to prepare before the ceremony. Inquire about availability and size. If you are having your hair and makeup done on-site, ensure the space is large enough for your party and reserve plenty of time to get ready.
5. Does the venue offer accommodations for your guests?
If so, be sure to inquire about discounted room rates. To secure a room block, you may need to guarantee a certain number of reservations. Ask your guests if they will need accommodations before you sign the contract, so you're not responsible for unused rooms.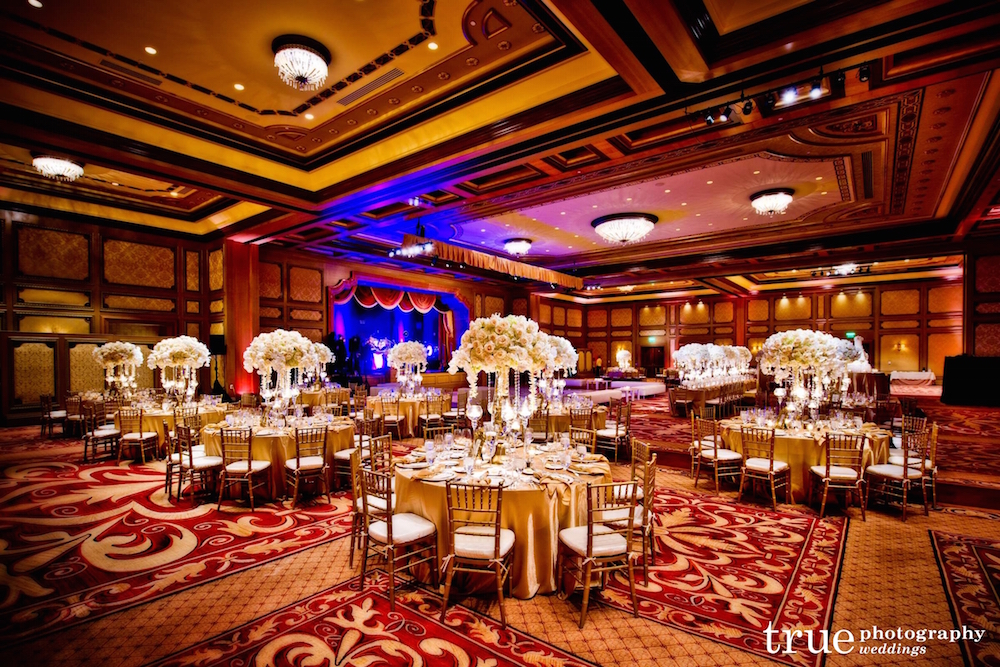 About Wedding Specialist Paige Levy Kouretchian
Paige Levy Kouretchian manages every detail of weddings at The Grand Del Mar. From selecting the perfect suite for the bridal party to share time-honored rituals, or scheduling a pre-wedding tee time for the groomsmen, she ensures your day will unfold just as you've always imagined.
About The Grand Del Mar
California's premier triple Five-Star resort and TripAdvisor's #1 Luxury Hotel in the United States, The Grand Del Mar combines Old-World Mediterranean charm with modern luxury. Lavish guest rooms, a Five-Star spa and golf course complement an exquisite array of venue options for up to 600 guests. From the romantic Capella chapel to breathtaking pavilions and terraces, occasions can be sun-kissed or starlit — and absolutely unforgettable. 858.314.2010, WeddingsAtTheGrand.com.