As counties and states start to implement new mandates or even lift restrictions, many couples are getting more and more excited to start planning their future wedding – whether it was planned for spring and rescheduled or they're newly engaged and starting fresh with a new date! But what is the best way to plan a wedding during the Coronavirus pandemic? Has COVID-19 changed the way events are produced for the near future? On Wednesday, May 14th, we sat down with Jeannette Tavares of luxury planning company Evoke Design & Creative on Instagram Live to dive into the topics many couples are currently faced with around the world.
"We're based in DC but work worldwide - wherever you want to take us, we will go," shares Jeannette Tavares, encouraging brides and grooms to keep planning their dream wedding day. "Our level of planning is concierge level. We love to plan experiences!" Taking each client's wedding into account to create a personalized plan for this new way of life is of the utmost importance to their team. "We've been working really hard with our clients to make sure their vision stays intact... we're putting out positive messages, which is exactly what we believe in, and working really hard to still get them planning – whether that means setting up a virtual venue tour, or having a Zoom call with us," she adds. "There is an opportunity right now to continue planning and to continue getting really creative ideas." We can't wait to see more of the gorgeous weddings they'll creatively plan in 2020, 2021, and beyond!
For couples currently in the midst of planning an at-home or destination wedding, we discussed many questions you likely have about wedding planning during a pandemic – and the takeaway? Stay positive! Read a portion of our interview below, and head to our IG TV to see more!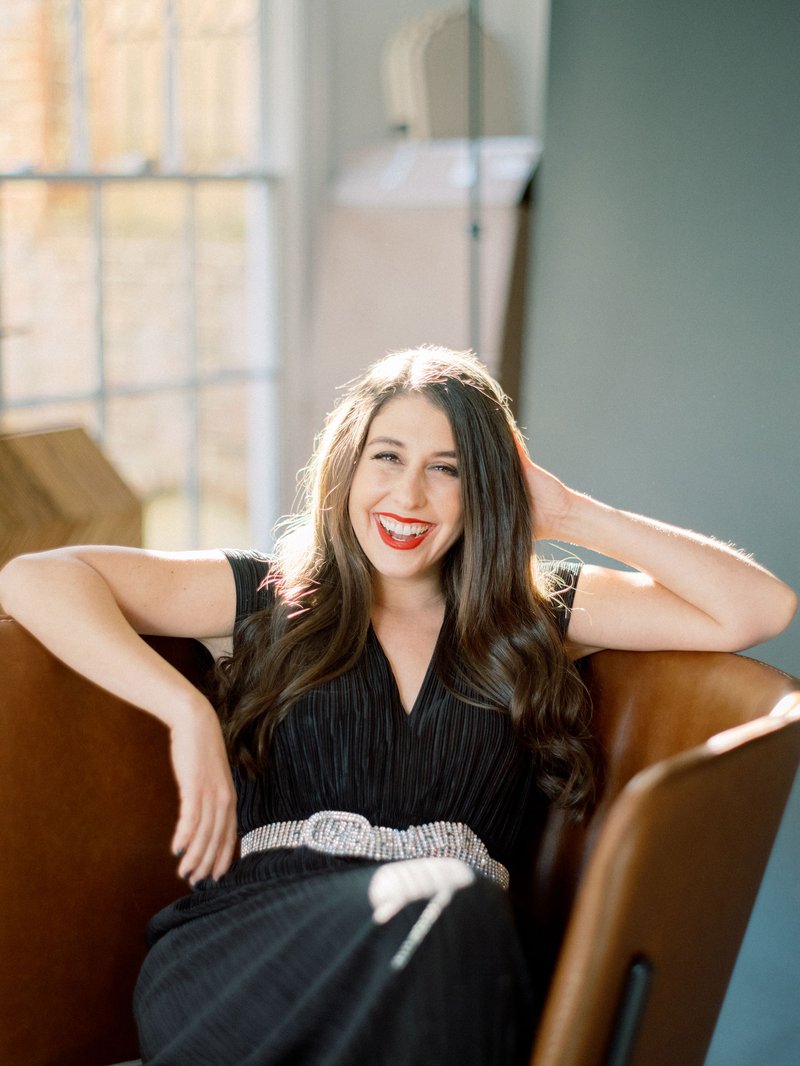 Inside Weddings: What advice would you give to couples who are worried about planning a wedding during the Coronavirus pandemic?
Jeannette Tavares: Every state, every location – even down to counties – are a little bit different. Education is key! Don't panic, and don't let fear get in front of you. Be in the moment, go with the paces, and take your decision-making and plans step by step. Ideally, you will have somebody to guide you in that process. It's such an unknown territory for everyone, so right now, no one is a COVID-19 expert. Take a deep breath, stay positive, and don't let fear get to you.
IW: For those couples planning weddings now or getting ready to start planning, what would you suggest they focus on during this time while stuck at home or when not all businesses may be open?
JT: Definitely plan your wedding; we want to plan your wedding! We're stuck at home too and feeling more creative than ever right now. For couples who just got engaged or are planning a 2021 or 2022 wedding: continue planning. Hire an experienced planner or designer to help you in the process! Do your research, get referrals, and ask all of the right questions. Make sure you protect yourself and work with someone who has experience with the pandemic or has an understanding of what events will look like for the next year so that you feel fully protected.
I know so many people are nervous about vendors, deposits, and payments, and I say, make your decision per each vendor and really talk to your planner, come up with a method and a strategy that makes you feel really comfortable, so that your vendors also feel comfortable. At Evoke, we believe in communication, so we'll ask our clients 'What do you feel really comfortable with?' [Then perhaps,] 'Let's start the design process. That is the one vendor we're going to engage today and we're going to work through all of these plans with them.' For all of the others, we'll know that once we start to get some more clarity of what's happening in the world, we're going to press go, but we'll have everything lined up.
"Honestly, just think about the last time that you were with your fiancé at home talking about your big day. Usually, you're coming home from work, you're super tired, you're making dinner, you kind of touch base about a few things... This is really a beautiful opportunity to sit at home and plan your experience."

Photo by Branco Prata; Planning & Design by Evoke Design & Creative
IW: What vendors should brides and grooms be heavily communicating with now?

JT: If you are in a situation where you're in the process of rescheduling or considering rescheduling, communicate with ALL of your vendors across the board. If you have a planner, our recommendation is to speak through the planner to streamline communication, because you can only imagine how many couples are out there having the same questions that you might have. If you don't have a planner, craft a beautifully written email to your vendors with your thoughts and suggest a phone call to communicate concerns.
We have a lot of couples who still want their original date, and so they're having a smaller wedding – if this is your case, use the same vendor team that's been working with you for the past year or so. They can make a beautiful arrangement for your family table or decorations for your outdoor wedding. Support those who are supporting you in this transition. If you're planning for a future celebration, make sure it's on the calendar with those vendors. Work together to create a mutual agreement that's going to benefit both of you. Seeing it from both sides, no one ever expected to be in this situation – both vendors and clients – and more than ever, this is the opportunity to work together to figure out a solution. We're going to see some new trends pick up and find a beautiful circle where we're going to be supporting each other, and weddings and experiences are just going to get so much better.
IW: For couples who won't be having a smaller wedding before a larger celebration, how would you suggest they celebrate what would have been the original wedding date?

JT: Support your baker or order from a local bakery and get yourself a little mini wedding cake! Dive in, eat some sweets, indulge. Dance your first dance in your living room – turn up the music, have that moment. Pull out the best bottle of Champagne you have in the house. Zoom call your friends and family so they can celebrate with you too. Go back in your archive of pictures and pull them out – just sit and soak in the memories of your relationship and what you've done over the past years or months, and just keep getting excited. Allow this opportunity to remind you of why you're getting married and why it's worth the wait. Have fun!
IW: Since Evoke is a concierge-style planning company, what are you doing specifically for your clients – both current clients who have had to reschedule and new clients?

JT: Our process started pretty early on. At Evoke, we "touched" our clients – that's what we like to call it – on March 5th when all of this started. We started by sending an email to all of our couples letting them know that we were monitoring the process, educating ourselves, and sharing that we would be in touch with everyone by the end of the week. Then we followed up by making personal phone calls. Every situation is a little bit different and every scope is a little bit different, so we guided them through what it was going to look like and put action plans in place. After that, we really started diving in. If it meant rescheduling, what was that type of event was going to look like? Should they do a smaller gathering first and a larger one later, or if they're going to keep the larger one in a few months or next year, would it be the same vendor team? Are they available?
At Evoke, we came up with a beautiful template for our clients to help them understand what it looked like. We asked our clients to keep with their payment schedule with their vendors so that we can support our industry and gave them knowledge and education behind that – they were so grateful. We really focused on supporting our vendors along the way, but also supporting our clients and giving them the information structure for them to be able to make the decisions that they needed to make.

Photo by Branco Prata; Planning & Design by Evoke Design & Creative
IW: Everything is constantly changing, so I'm sure you had some clients reschedule their weddings to summer and now they're having reschedule again to fall or even next year. How are you navigating that?

JT: For us specifically in this area, I can drive 15 minutes to the right and I'm in Maryland, I can go to the other side and I'm in DC, and I live in Virginia, so it's a little nutty because we're in an area where there are so many different mandates in place, and they're constantly changing. To that point, we're navigating it with each client. For all of our clients, we created a decision date based on the information that we had that day. No one knows what each phase will really look like, but what we do have is the information we have each day and what that could look like for a future gathering. [We then went] to our clients and let them know what looks different from their original scope and asked them if they were okay to move forward. For example, 'Are you okay with having only 50 people instead of 150?' If our client comes to us and just can't wrap their head around monogrammed masks or whatever it could be, we're dealing with them directly on that and suggesting we move to a new date, where all of the vendors are available, so we're still supporting the same team and ideally we won't need monogrammed masks on that date.
IW: Have you seen a lot of your clients prefer to go the more intimate-wedding route, or are people still craving that big, luxury wedding?
JT: The big luxury wedding still! We're going to see an uptrend in intimate experiences, which I'm really excited about, but I don't think "luxury" will get taken out of that. I still think people are going to want that elevated experience. Just because it's less guests, it's still going to be an awesome experience and way more personalized and detailed. We're going to see really unique food displays, invitations may be in boxes and they might include masks or gloves or hand sanitizer... I can only imagine what some of our amazing illustrators could put together. I think we're going to see really out-of-the-box experiences – musicians and entertainment is going to be elevated. I really do believe that the creatives are eager to get back to work, and it's going to be show-stopping for those intimate experiences and the big ones as well when everyone's ready!
IW: You mentioned masks and gloves – do you think there's going to be a big shift in how events are structured post-pandemic?
JT: It's a little bit hard to say when that's going to be and what it looks like in individual areas, but events will look a little bit different. For awhile, we're going to have to have some precautions in place. It's going to start from the loading dock all the way to the linens, to the tables, and to those working the events. I think food displays and bar displays will be different; I wonder if the band will interact as much with the guests; so there are a few things in the back of my head. Again, nothing is set in stone right now, and that's what I like to remind our couples: Take it day by day. Don't panic that you may not be able to have a dance floor. Do the research, get educated, and then you can have that moment and say 'Okay, this is something I've always envisioned, I absolutely need this, and I'm worried I won't be able to have it.' [If that's the case,] then that means recreating the scope of your event.
IW: What do you think the future of buffet setups at weddings will be?
JT: I do think it's going to change drastically in the very beginning, and then we're going to see a rollout of them coming back to normal. I think we'll see a lot of vessels on displays where you would be able to individually pick up your serving, so think mini mason jars, mini spoons, mini boxes, mini bags with churros in them – all of those types of examples. It will likely be more self-service, still while being beautifully displayed... it'll just be a little bit of a safer approach. There are so many creatives in this field, and they're going to come up with many fantastic displays, so we're not even going to feel like we're missing the typical raw bar.
"Keep enjoying the planning process! It's also going to give your friends and family the opportunity to get super excited about something really positive to look forward to."
Photo by Abby Jiu Photography; Month-of Planning by Evoke Design & Creative
IW: What are some details couples can personalize if they'll be having a Zoom wedding party?
JT: So fun! You can personalize the background of the Zoom call, such as the save the date, the couple's faces... have fun with it! You can send out a digital invitation and make it a fun themed party. You can do props, personalized games – for a friend of mine, we did personalized trivia of the couple... it was so much fun! I definitely think there are great personalized things you can do for a Zoom wedding – graphics are definitely the winning ticket there.
IW: Do you think outdoor weddings will be deemed as more "safe" than having guests in an enclosed space?
JT: I think the tented wedding is coming back and it's coming back strong, and this is coming from a team that does a lot of indoor weddings – especially in the DC market, it's a lot of hotels, indoor venues, and raw spaces, but we do love the outdoor wedding too. People are going to feel safer with that open air. If you're looking at the rollout in each state and in each county, you'll see that a lot of outdoor activities are already allowed, so it seems like people are more comfortable with outdoor spaces.
IW: Since some clients' budgets may have changed due to the economic climate, how are you navigating that from a planning perspective?
JT: It depends on where you were in the planning process – if you've signed contracts with your vendors already or you've already committed to a certain look or price and you can't negotiate that, then go back to your overall budget to see where you can. If there are vendors you haven't yet booked, details you were planning to do, or you had an allotted amount for party favors or dance floor tchockes, cut back on those items so that you still are in line with your vendor contracts. But again, it all goes back to that conversation with your vendors. Most likely, they are going to do whatever they can for you. They may say, 'Let's get rid of cocktail table arrangements because we may no longer need cocktail tables, and let's put it towards this.' All of that is just a communication strategy with each vendor.

Photo by Abby Jiu Photography; Planning & Design by Evoke Design & Creative

IW: What is your one piece of advice for brides and grooms who are planning a wedding during this time or for those who are about to start planning a wedding?
JT: Stay positive! We're going to come out of this, and it's going to be so great. David Stark was talking to us yesterday and he said, 'After the Spanish Flu came the Roaring Twenties,' and he was so right on with that. We're going to come out of this, and we're going to come out of this stronger, so seeing the light at the end of the tunnel, staying super positive and true to who you are, and being good to the people around you is the number one thing. So continue to plan, continue to support the event industry, continue to look forward to your day. We invest so much in our couples and our partners, and I think this is a moment to sit back and realize how much of an investment goes into this, so stay positive and just continue. Continue to look forward to something!
To see more from our interview with Jeannette Tavares of Evoke Design & Creative on Instagram Live, click here.