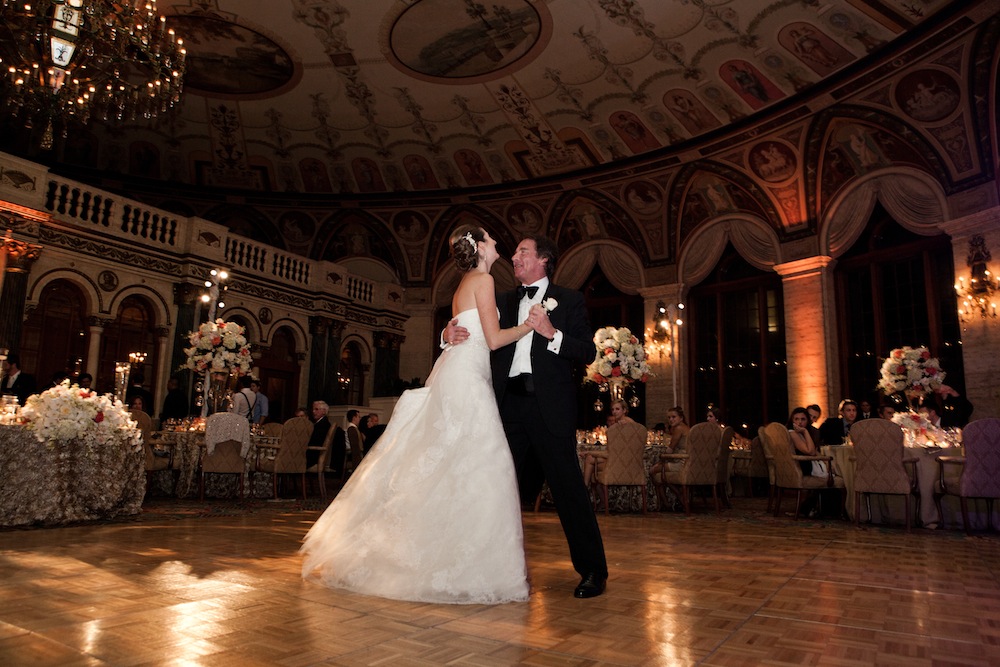 Maybe your dream is to marry in the darling hometown you left years ago. Or perhaps you're planning a wedding on an exotic island or in an exciting city that's not your own. With distance as your challenge, how can you feel confident that you're going to choose the right wedding planner to help you bridge the gap?
It's now quite common for brides and grooms to live in a different state or country than their future wedding site. As a result, the services of an experienced wedding planner who is familiar with the territory become integral to the event. When choosing a coordinator from afar, there are several strategies that can help you in your search:
1. Get Referrals
If it exists, consider contacting the closest four- or five-star luxury hotel to the area of your wedding. Ask for the catering department, and request the names and numbers of wedding planners they recommend. If a wedding planner passes the discriminating tastes of a luxury hotel, there is an excellent chance he or she will be experienced enough to garner your consideration.
2. Do Your Research
Get in touch with the region's local chapter of the Association of Bridal Consultants (ABC). The ABC can provide you with a long list of planners with varying degrees of experience that, despite being a bit overwhelming at first glance, is worth examining. From there, you can visit a Web site or two and interview those consultants who interest you. (Beware: While the internet can be a very helpful tool, more and more people are claiming to be wedding and event planners, printing business cards and creating attractive sites, claiming to do it all, anywhere, anytime. Don't let this serve as your only reference guide.) Of course, some areas of the country have more planners than others. The last destination wedding I coordinated was for a bride who was based in Los Angeles but tying the knot in Oregon. She discovered her small remote location in Oregon did not have wedding planners nearby who "understood her vision." Consequently, I became involved and contacted the local chapter of the ABC to interview other planners who could assist me on the wedding day. It worked out successfully, and my client did not have to pay for additional travel or lodging expenses. Which leads to the next alternative...
3. Bring a Local Planner With You
Hiring a local planner who will travel with his or her team to your desired destination may sound expensive, but the confidence and peace of mind you'll have from developing a close relationship with your coordinator throughout the planning process might be worth it. Some of the customary expenses involved with hiring a planner to travel to a destination wedding are:
• At least two round-trip airplane tickets to your destination -- one for the initial visit to scope out the site and meet with vendors; the second for the wedding itself
• Hotel rooms for the planner and the planning team
• Other means of transportation–rental car, golf cart or boat (depending on what is needed to best serve the bride)
• A per diem of $100 to $200 a day for the planner and each assistant to cover food and beverage costs
Once you've narrowed down your search, go the extra mile when making your final selection. Inquire about the coordinator's experience with destination weddings and/or working with out-of-town couples. What would be his or her preferred mode of communication? Ask for a photo; a picture can reveal a lot about a person's style and personality. Sometimes you'll feel a certain connection to one planner simply because of something you see in his or her eyes. Research a few names and numbers of out-of-town clients who have worked with this planner. Ask for names of past brides, mothers of brides, and even the contact information for some of the vendors with whom this planner has worked. Looking at this candidate's professionalism from all sides will give you the confidence to make the right choice.
Choosing a wedding consultant is one of the most personal decisions you will make during the planning process. Selecting a person to oversee a destination wedding can be tricky. Be proactive and thorough, take a good look around at all your options and be selective. But above all, trust your instincts and go with the person that makes you feel most secure.
Opening photograph by Nancy Cohn and Abby Ross