This Mother's Day, there's no need to panic as you attempt to select the perfect floral arrangement for that special lady in your life. We asked Matthew Heron, head florist of The Petal Workshop in Los Angeles (The Petal Workshop is also featured on online floral marketplace BloomNation), the tricks to determining what types of flowers suit a woman's style. Read on to discover foolproof blooms and what to choose even if she never buys flowers for herself.
Opening photo by Christine Bentley Photography
Determine Her Style
Mom prides herself on publicly displaying her taste and has no fear of showing her style. So this is an easy and obvious one. Take a walk through her home, perhaps paying attention to characteristics you hadn't in the past – what do you see? What color is she always wearing? How organized is she? Is she laid back? Think of her kitchenware and the way she sets a table for guests. The answers to these questions will give you huge clues and insights as to what she likes, and more importantly, what she loves.
Can't-Miss Flowers
*Peonies (they only bloom in the spring)

*Garden roses (they should have a scent as if they were just plucked from the garden)

*A bundle of fresh lilac (be sure to wrap them in a lovely way)

*Varying shades of vibrant tulips (filled in a vase is a favorite look)
Selecting Flowers for Your Mom, Grandmother, and Wife
Take the time to choose arrangements for these special ladies and have them reflect their individual personalities. Depending on your family's tradition for the holiday, you may also want to surprise your wife with her own bouquet. Just make sure to choose distinct styles to express what each of them mean to you.
What to Choose if She Never Buys Flowers for Herself
Ask her! Nip the paranoia of wondering whether or not she truly likes her flowers in the bud (no pun intended) by asking what she really, really loves to see and smell. Trust me – this is a win-win scenario.
The Best Colors for Mother's Day
Pastels, vivid, and lush hues are quite popular. Pale tones also tie in to the spring season, and tend to exude warm and loving feelings – perfect for the sentiment you are conveying to your mom. Stay away from dark and moody shades, like a blood red or burgundy.
Think Beyond Flowers
Plants are always a great option when not sending blooms. They last a lot longer, possibly for years. Some moms love to add them to their garden, so they can watch them grow. A plant is something she can always look back on.
Ensure a Smooth Delivery
Try and get Mother's Day deliveries out by Saturday, so she can wake up in the privacy of her own home on her special day with her bouquet. This way, she doesn't deal with any interruptions – just quality time with her family and her beautiful new arrangement. But always have a second option in case she's not at home. The person placing the order should be asked what they would like to do in the event this occurs. Most of the time, clients request for the florals to be left by the front door. If this is the case, florists should make sure to photograph the arrangement, mist the petals and leaves, and place it in the shade.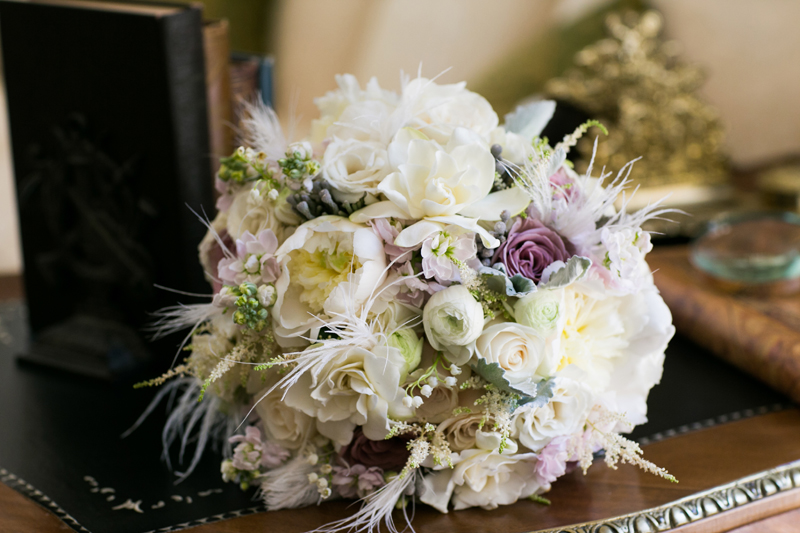 Photo by Images by Berit