When it comes to choosing the menu for your engagement party, it's important to have fun with the selections! This should be a special time in your life to celebrate with friends and family. Since you'll likely be busy spreading the news leading up to the event, we talked to Gaby Dalkin from the popular food blog What's Gaby Cooking to discover some delicious hors d'oeuvres to serve at your event that are easy for you and your fiancé(e) to make together!
Take a look at Gaby's dishes and suggestions below! And if you like what you see, don't forget to click on each photo to access the recipe for your favorite dish:
One of my favorite parts of my engagement, besides the actual engagement, was the surprise party my (then fiancé) now husband threw for me after he popped the question! He had flown in my entire family and gathered all our closest friends, and they were all waiting for us at our home upon our arrival. He had orchestrated the whole thing to be catered with my favorite foods – and I'm recreating it all for you today, so you can host a killer engagement party too!
First things first – it's all about the small bites. Everything is easy to eat because all anyone wants to do is talk and hear about the engagement, so it's nice to have small things to pop in your mouth between conversations. Let's get this rolling:
1. Three Cheese Pizza Puffs
These can be made ahead of time and then warmed up before your event! Dip them in a bit of pizza sauce and you're good to go!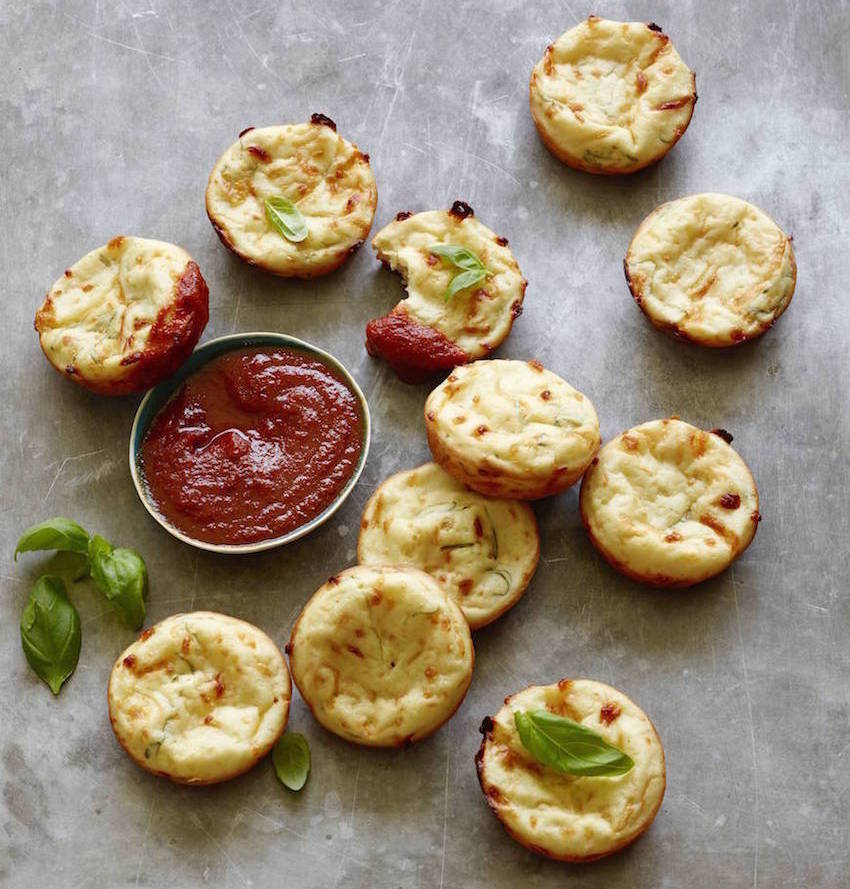 2. Herbed Goat Cheese
Another great make-ahead option! These cute little goat cheese bites and be eaten plain, slathered on a crostini, or eaten with veggies. And bonus – if you have leftovers, they are great throw in with some pasta.

3. Kopanisti
One of my favorite dips of all times – Kopanisti is a little spicy, a little salty and the perfect dip for any and every vegetable.

4. Mushroom Toasts
Who doesn't love mushrooms? Okay maybe I didn't a few years ago, but recently I've fallen in love. So no matter what the event, I always throw together these mushroom toasts. They are super fall friendly too so it's perfect for this time of year.

5. Burrata and Tomato Toasts
I mean, it's not a party without burrata! Easy the best cheese on the planet, this is another crazy easy one to whip up and I can promise that everyone will be freaking out about it at your party. Maybe not as exciting as your actual engagement, but still delish!

And there you have it – everything you need in order to put together the sweetest engagement party menu! Have other fun recipes or ideas? Shout them out in the comments below!