When Liisa and Henno Luts decided to get married, they knew they wanted to keep their celebration relaxed, easy, and true to themselves. So on the big day, Liisa pulled out her own camera and began documenting the celebration herself.
Liisa is already an accomplished photographer — the couple resides in Estonia and runs Mellow, a creative design company. Liisa told PetaPixel that their goal was to simply make their union legal and celebrate a bit with their loved ones, so they tried to avoid any wedding planning stress and just "go with the flow." This meant they didn't want to hire a professional photographer.
"I just felt that I want something different, not those posed beauty shots and not that post-processed glamorous photo gallery," she said. "With all respect to the wedding photographers, I just wanted something more 'us' and therefore more authentic."
"And what could be more real than me taking the photos myself on the way as the day goes?"
Liisa truly captured the entire day, from her morning workout, to making breakfast, to getting ready, and finally to signing the marriage license and celebrating at a restaurant with friends. She even captured her view during the bouquet toss and the bus ride with her friends to a bar after dinner.
Liisa said she hoped to inspire others to pursue their own style, rather than the typical wedding conventions. Check out the gorgeously unique photos below!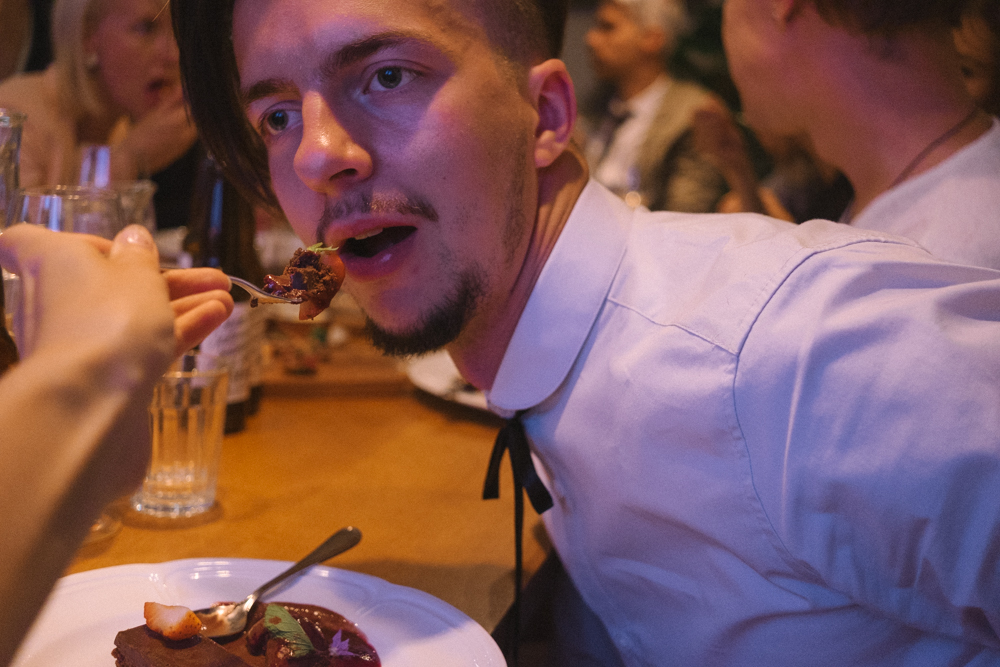 Photos by Liisa Luts