October is Breast Cancer Awareness Month and we want our brides to help find a cure. Whether you know someone who has been diagnosed with breast cancer, are battling yourself, or are a survivor, nearly everyone is affected by the disease. To raise awareness for breast cancer research, hundreds of companies are doing their part by donating a portion of this month's proceeds to the cause, and we want our readers to help this initiative by shopping for a cure. From pampering spa treatments to luxe bridesmaid gifts, Inside Weddings has put together five "pink" products and services attractive to brides in every stage of planning.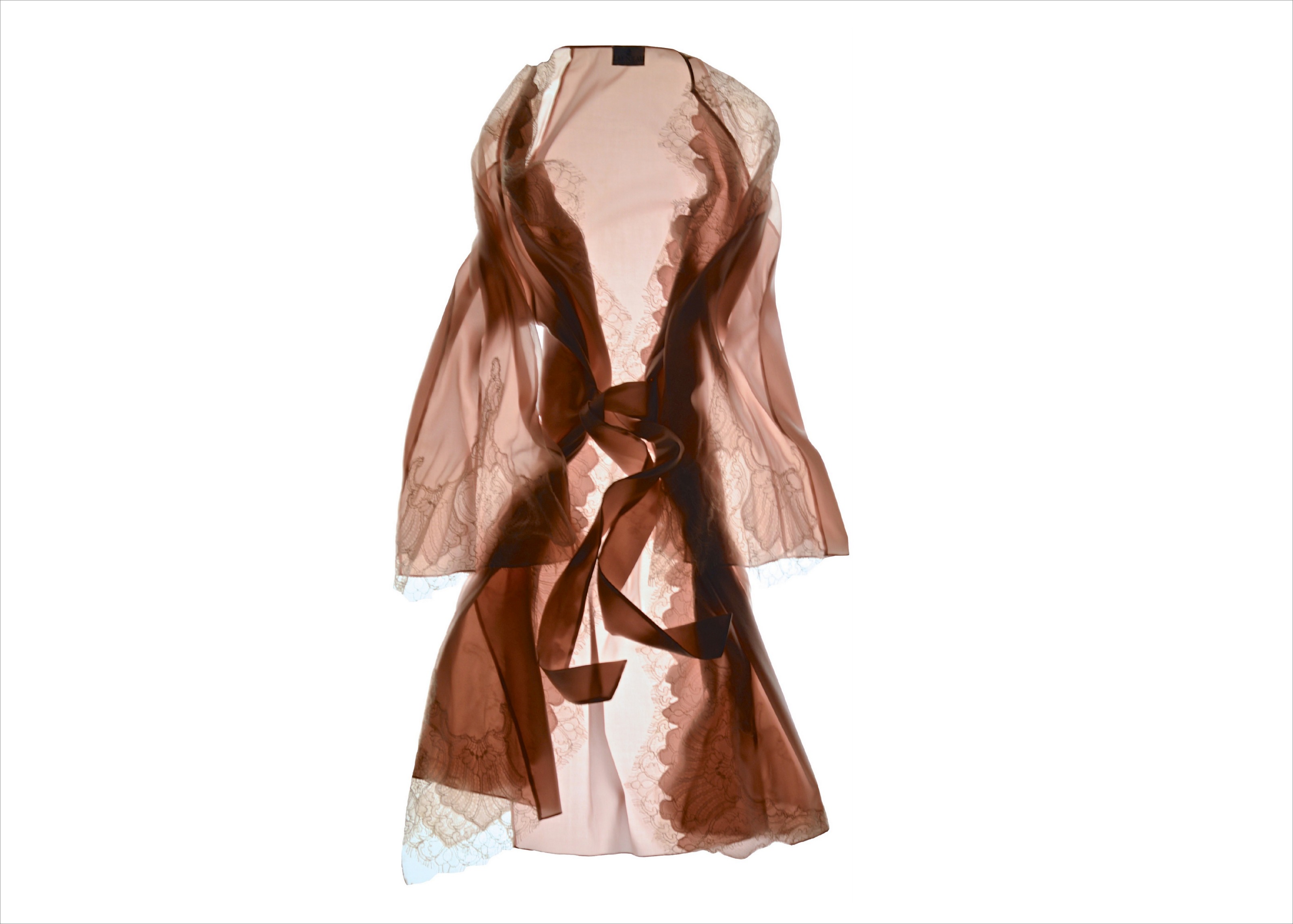 1. Layneau is offering an opportunity for brides to purchase fine boudoir attire for a cause. During the month of October, the lingerie company will donate 20% of the sales from its "Isabella" dressing gown in Real Princess to the Breast Cancer Research Foundation. Featuring fine silk, blush chiffon, and delicate lace, the luxurious, feminine robe is perfect for sultry wedding nights. $2,200; layneau.com.

2. Handmade in the USA, Isabelle Grace Jewelry's collection of necklaces, bracelets, and earrings make for memorable bridesmaid gifts. During the month of October, the jewelry company is donating 70% of the proceeds from its breast cancer awareness products to the American Cancer Society, and 20% will be donated all year long. Our favorites include the Pink Gemstone Bar Necklace and the Pink Lux Leather Bangles, but many more are available on the site. $29-75; isabellegracejewelry.com.

3. Featured as one of the Discoveries in our Fall 2014 issue (on newsstands now!), Sole Goddess is a soothing foot balm that glides easily onto areas of the feet prone to blisters and irritation to protect brides, bridesmaids, and mothers of the bride and groom from painful wedding shoes. For every purchase of their pink pocket-sized product, Sole Goddess will donate 30% to the National Breast Cancer Foundation during the month of October and 10% all year round. $10; solegoddess.com/pink.

4. Traveling to San Francisco this month for a pampering bachelorette weekend? The Spa at Mandarin Oriental, San Francisco is donating 10% of the proceeds from three special "pink" treatments to the American Cancer Society. Choose between 18 shades of pink for a manicure or pedicure featuring a pink nail bath, or indulge in a soothing massage using pink-hued ingredients like healing rose. For reservations, please call 415.276.9608, email mosfo-spa@mohg.com, or visit The Spa. 50-Minute Pink Manicure ($65-70), 1-Hour Pink Pedicure ($85-100), and 1-Hour 50-Minute Inner Strength Massage ($365-380); mandarinoriental.com/sanfrancisco.

5. Featured in our summer beauty blog, Pink Moon Hand Cream by FarmHouse Fresh is essential for brides to sooth and moisturize skin after washing their brand new registry dishware. Inspired by the rich pink hues of Texas sunsets, the delicately scented hand and body cream features ingredients that are good for you, and great for breast cancer awareness since 10% of the proceeds from all "Pink Moon" sales will be donated to the National Breast Cancer Foundation. $30;farmhousefreshgoods.com.
If you or someone you know is battling breast cancer, visit curediva.com to shop must-haves for women undergoing every stage of treatment. For more information on the non-profit organizations mentioned above, please visit the official websites for the National Breast Cancer Foundation, theAmerican Cancer Society, and the Breast Cancer Research Foundation.
Opening photograph by Studio EMP