When considering fun and exciting options for your upcoming wedding menu, soup may not immediately come to mind. However, soup has become more than just the comfort-food course of dinner – to the contrary, soup is being served and enjoyed in a variety of ways at weddings, the least common of which is at the table in ceramic bowls. Instead, brides and grooms are wowing their guests with creative presentations and pairings – the more imaginative the better.
Browse the images below for inspiration for your own cocktail hour, reception, and/or after-party, and be sure to click on your favorite photos to see the real weddings behind the preparations. You just might find that soup is a more stimulating topic than you ever could have anticipated.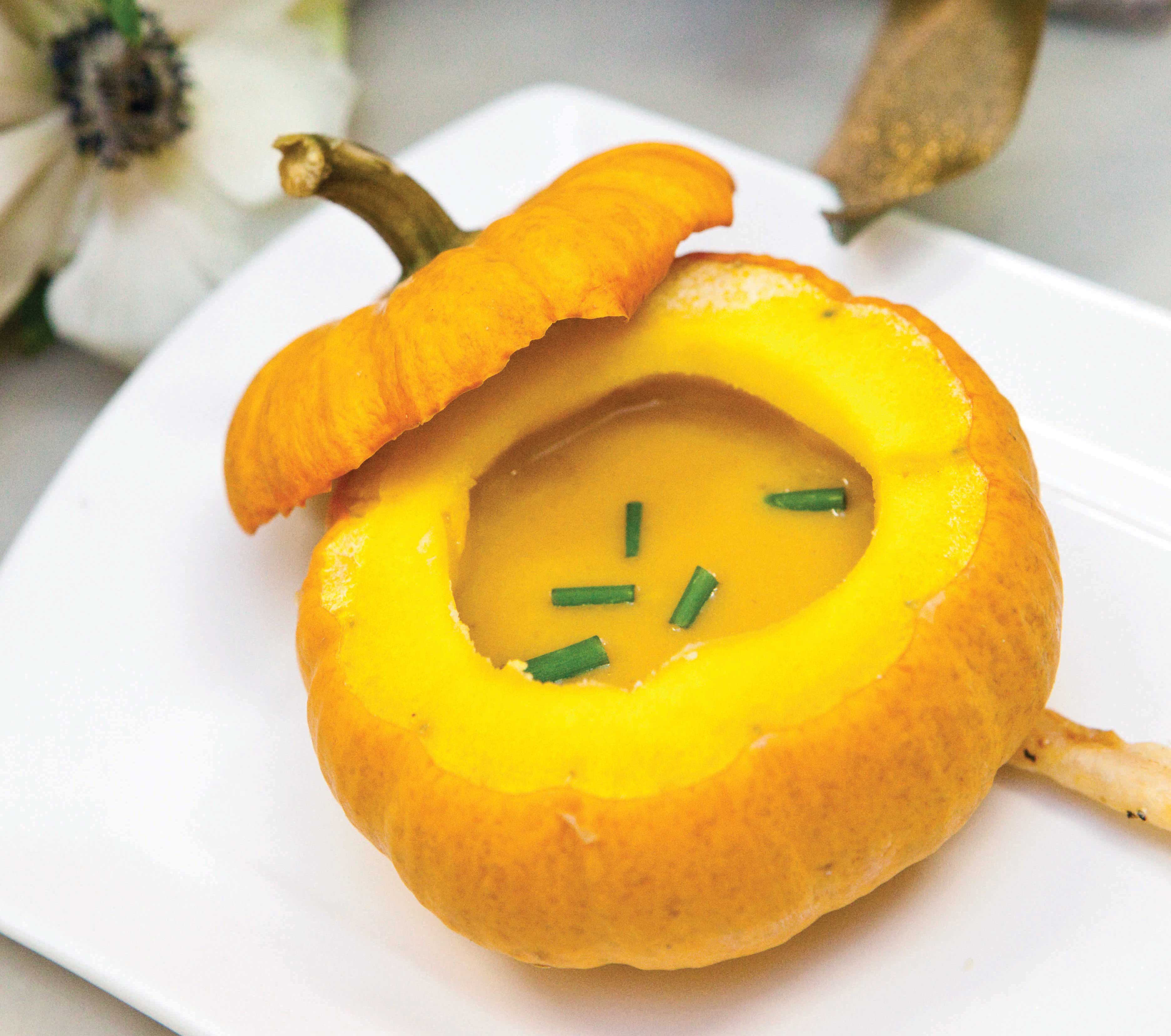 Miniature pumpkin shells make elegantly whimsical soup bowls perfect for a fall wedding reception. Photo by Kristin Spencer Photography

Mugs of hot tomato soup topped with mini grilled-cheese sandwiches make a delicious midnight snack. Photo by Bob & Dawn Davis Photography

Thinking about a summer wedding? Frosty shot glasses of gazpacho will help cool things down. Photo by EDLT Photo

Pairing cold avocado soup with decorative and delicious caprese skewers serves up tiny portions of soup and salad in one shot. Photo by Paul Barnett Photographer

Soup bowls carved from ice are a clever – and impressive – way to keep gazpacho chilled. Photo by Sherman Chu Photographer

Heart-shaped dollops of cream add charm to classic cups of soup. Photo by KingenSmith
Now, check out our favorite catering tricks, and get more great ideas for food presentation by browsing additional food and drink options in our photo galleries!