Both working as physical therapists at the same company, Nicole Youkana and Justin Kocan's friendship quickly developed into stronger feelings. When they both accepted new work contracts and preparing to move across the country, the couple planned a vacation to Aruba to celebrate and unwind beforehand. After secretly looking for the perfect ring for months, Justin snuck the ring through TSA and into Aruba, holding it in his pocket just waiting for the perfect moment to arise. On their first night, he got down on one knee and asked Nikki to be his wife.
"We are travel physical therapists – we sign short-term contracts and move all around the country together, living and experiencing different places every few months," explains Nikki. "Southern California is one of our favorite places that we've lived." Thus, they chose Joshua Tree National Park as the location for their engagement shoot. "We had created a lot of memories here and since we are getting married in New England, we wanted to capture and remember this part of our life," adds Nikki.

Though the couple is admittedly shy in front of the camera, they still wanted their engagement photos to reflect the fun and adventure of their relationship. Fitz Carlile Photography helped the pair to feel comfortable in front of the camera, as well as create the types of images they desired. "We decided we wanted a different take on the 'traditional' engagement photos," shares Nikki. "We wanted unique photos that would capture our love story through powerful landscape, which is what Fitz did," confirms Justin. Take a look at the stunning images, below!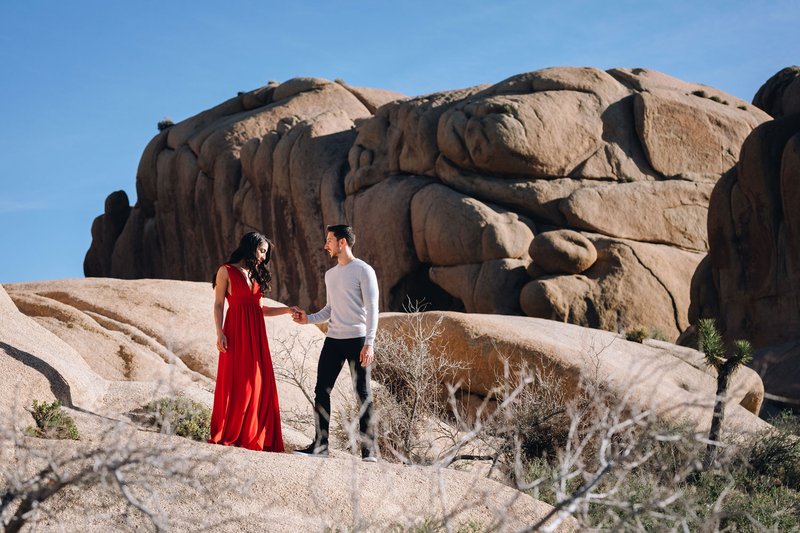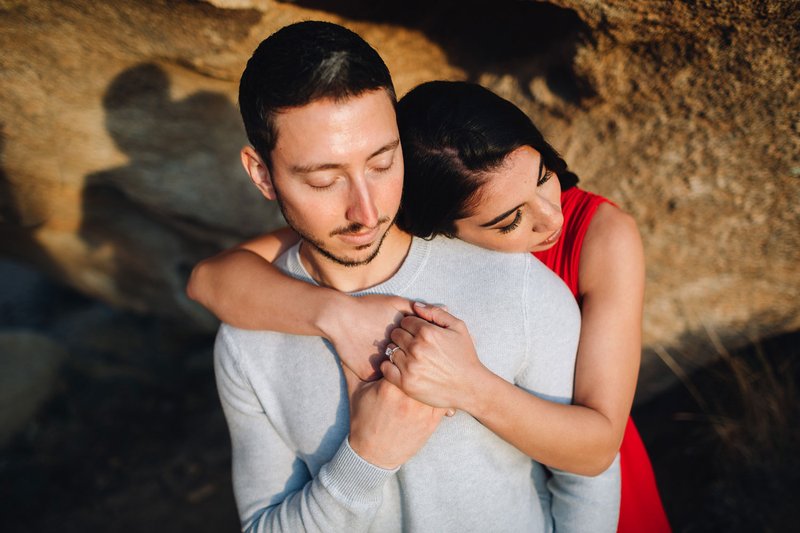 Photos by Fitz Carlile Photography

Bride's Attire: Lulus (dress & shoes); Jewelry: James Allen (engagement ring); Venue: Joshua Tree National Park