If you recently became engaged or you're just getting started on wedding planning, you'll be faced with many important decisions in the coming months. Two of the most important decisions you will make are where and when to host your nuptials. Will you say "I do" on the beach or amongst snowy mountains? Will you have a hometown fête or a destination wedding?
If you prefer the latter, there are many properties across the world that specialize in destination weddings, allowing you to invite family and friends to a cozy winter affair or a tropical beach celebration. If you're staying close to home for your nuptials, take some time to travel to one of your "bucket list" destinations for the honeymoon! Whether you prefer a relaxing escape or an exciting adventure, there are a wide range of hotels and resorts to fulfill your wanderlust fantasies. It's even possible to earn points from your special day to go towards a romantic, fairy-tale honeymoon.
To discover some of the most beautiful and unique properties for a destination celebration or memorable escape after the big day, we partnered with the wedding specialists at Starwood Hotels & Resorts to find 9 of our favorite properties located in the United States, Canada, Mexico, and the Caribbean. Take a look at our list, and let us know where you would go in the comments section below!
1. Le Méridien Bora Bora
After you celebrate your love with friends and family, jet off to paradise for a luxurious island honeymoon. Le Méridien Bora Bora welcomes newlyweds to its secluded beach bungalows or majestic overwater rooms, so couples can hop into the sea for a romantic dip at any time. Couples are invited to enjoy soothing massages at the Manahau Wellness Center, and animal lovers can visit the Bora Bora Turtle Center to get an up-close look at majestic sea turtles. Beautiful accommodations and a number of restaurants and bars on property make it easy to check in and never leave.

2. The Royal Hawaiian, a Luxury Collection Resort, Waikiki
Known as the "Pink Palace of the Pacific," The Royal Hawaiian, a Luxury Collection Resort, Waikiki invites couples to experience island history on Waikiki Beach. The property, which opened in 1927, provides a taste of Hawaiian charm with opulent accommodations and amenities. Brides who adore the color pink will fall in love with the many colorful wedding sites, and guests will enjoy discovering the history of the island during a memorable oceanfront luau.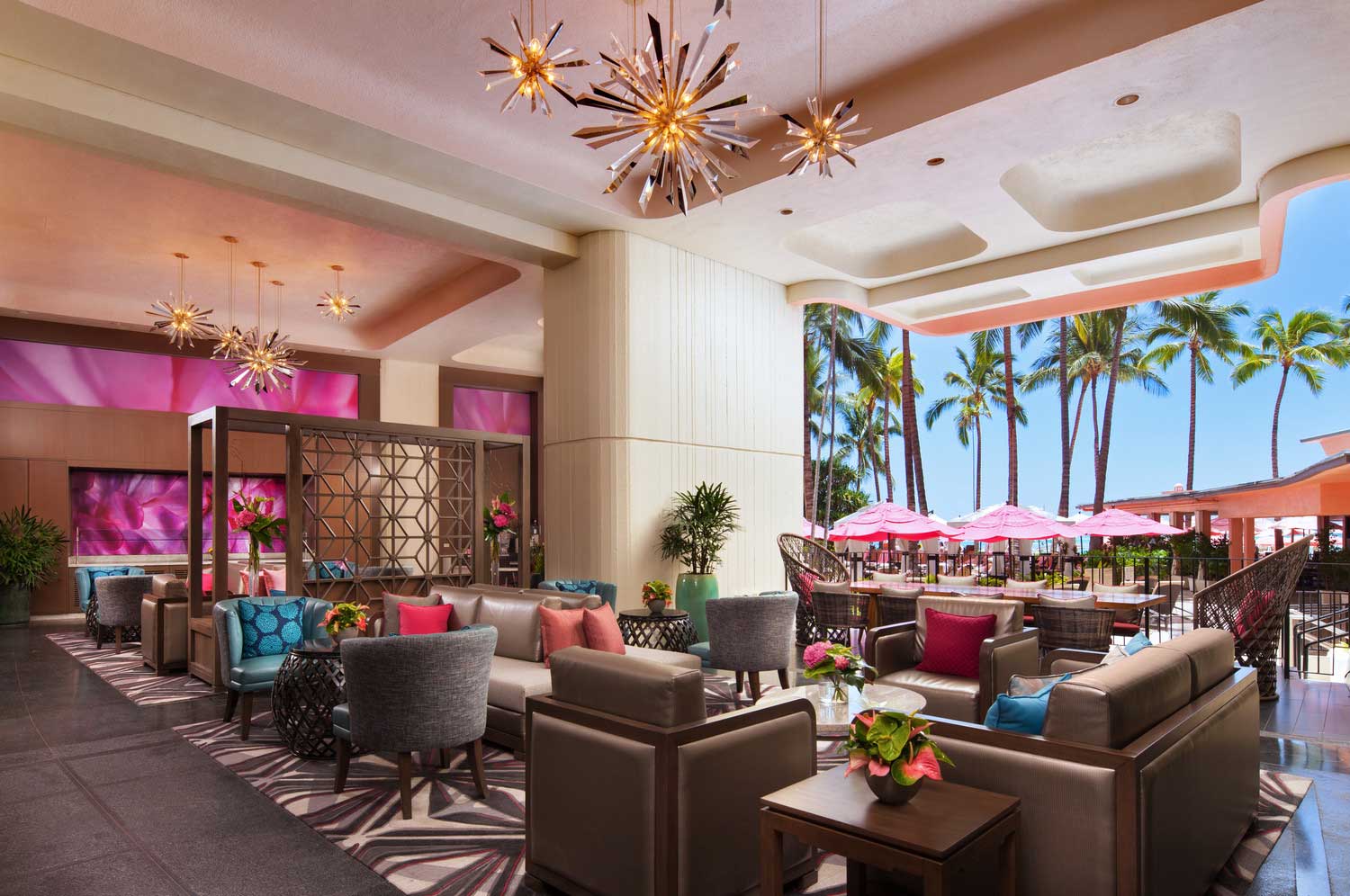 3. The St. Regis Deer Valley
A beautiful destination in the warmer months and snowy season alike, The St. Regis Deer Valley in Park City, Utah, provides a romantic setting for nuptials or a honeymoon. Couples who love to ski or snowboard will enjoy easy ski-in/ski-out access and mountain views. A heated split-level infinity-edge pool is accessible year-round, and offers a rejuvenating après-ski, post-wedding, or honeymoon experience. Adventurous couples who enjoy hiking, biking, fly fishing, and more will also find the property attractive for an outdoorsy summer escape.

4. The St. Regis Bal Harbour Resort
Couples desiring a wedding or honeymoon in a warm climate will love The St. Regis Bal Harbour Resort in Miami Beach, Florida. Located across the street from the famous Bal Harbour Shops and just minutes from the nightlife of South Beach, this luxurious Forbes five-diamond property is a wonderful place to host a festive celebration or indulge in an exciting honeymoon. Oceanfront pools, glamorous suites, a rejuvenating spa, and a number of restaurants on-site provide a stunning unmatched experience for couples celebrating their nuptials.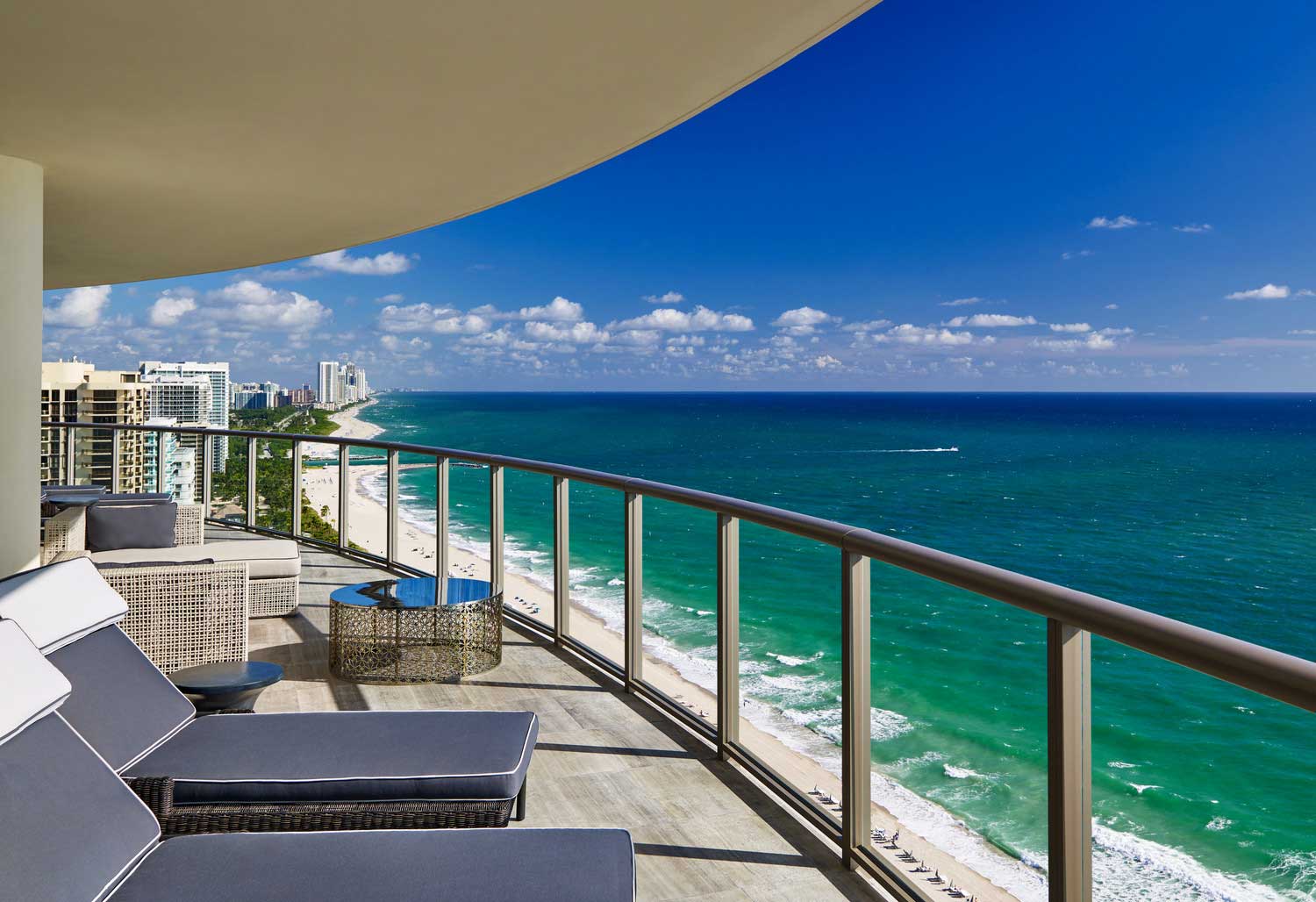 5. Hacienda Temozon, a Luxury Collection Hotel
Located in the Yucatán state of Mexico, Hacienda Temozon, a Luxury Collection Hotel, Temozon Sur provides a taste of Mayan history to guests. With only 28 guest rooms, the property offers a secluded experience for honeymooners with charming accommodations and modern amenities. Couples will enjoy spa services, a tranquil swimming pool, and tropical gardens on the grounds, which are surrounded by the sub-tropical jungle. Dining is also special and unique to the region, as fresh fish is brought in daily from surrounding coastal villages and most ingredients are organic, coming from on-site gardens.

6. Sheraton Waikiki
If you long to have a destination wedding without requiring each of your guests to obtain a passport, head to the Hawaiian Islands for a celebration in "The Aloha State!" The Sheraton Waikiki is situated on Oahu's renowned Waikiki Beach, and offers comfortable, recently renovated accommodations with ocean views for guests. Couples who choose to say "I do" on the mainland are invited to travel to the Honolulu property for a relaxing beach honeymoon with the modern conveniences of a city.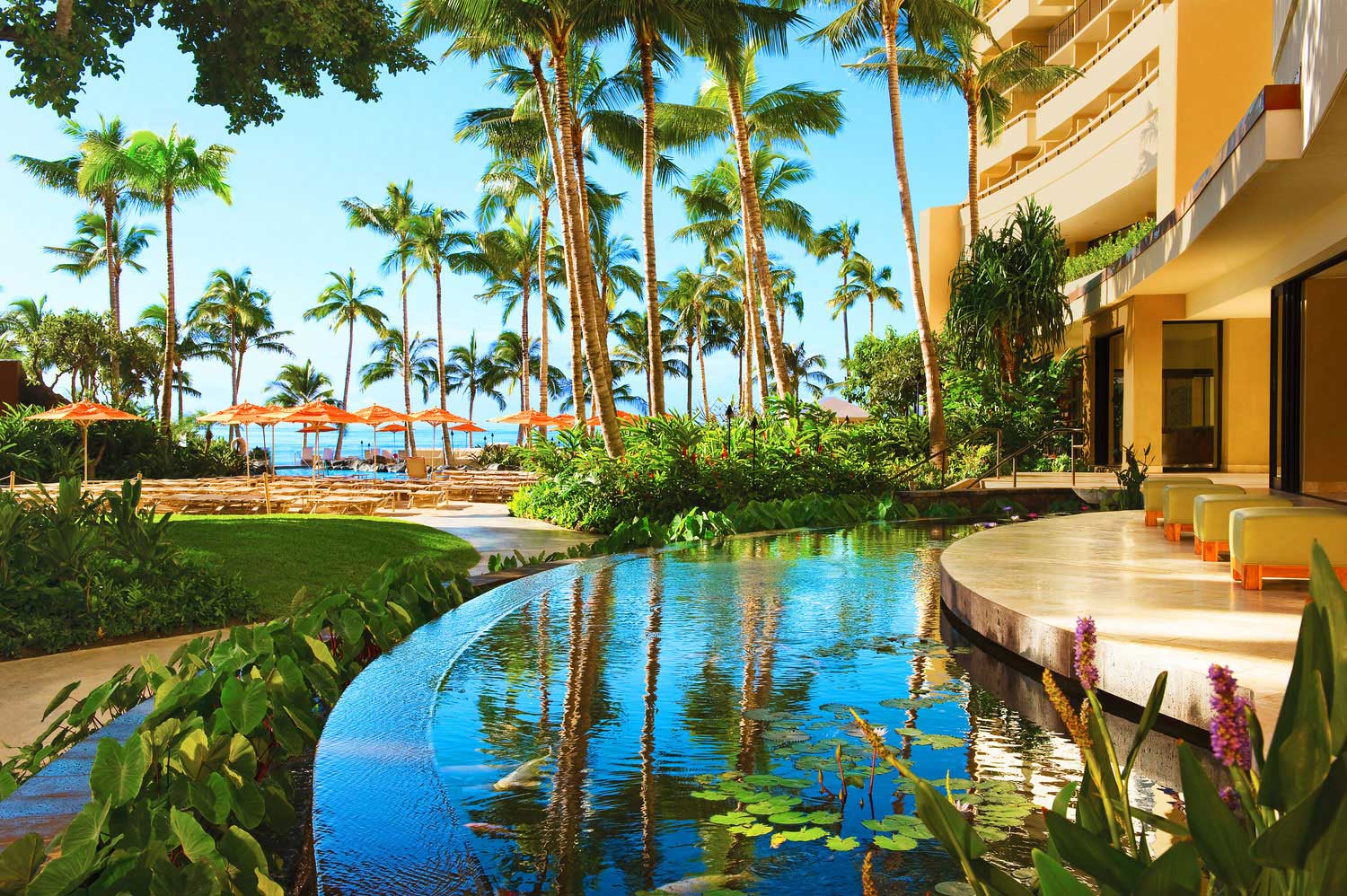 7. The Westin Dawn Beach Resort & Spa, St. Maarten
Ideal for a destination wedding or romantic honeymoon location, The Westin Dawn Beach Resort & Spa, St. Maarten is a Caribbean paradise. Adventurous couples will enjoy deep-sea fishing and watersports, while newlyweds hoping for some rest and relaxation will find rejuvenation at the oceanfront pool on property. Couples hoping to host their special day on-site will find the ballroom appealing, as it can accommodate up to 1,000 guests. Attendees will be more than comfortable in the upscale guest rooms and enjoy a variety of restaurants, bars, and even a fresh juicery following the festivities.

8. La Posada de Santa Fe, a Luxury Collection Hotel & Spa
Art lovers who long to visit Santa Fe, New Mexico, will enjoy the adobe casitas, tranquil spa experiences, and authentic style of La Posada de Santa Fe, a Luxury Collection Hotel & Spa. Located just steps from the artistic city's Historic Plaza, honeymooners who admire the Southwest will find art galleries, restaurants, and historical discoveries at arm's reach. For an exciting Southwestern wedding experience, newlyweds can even surprise guests with a well-mannered donkey, who enters the reception room after the cake is cut as the band starts to play a lively version of the song "Tequila."

9. Le Westin Resort & Spa, Tremblant, Quebec
Couples hoping for a destination wedding or honeymoon not too far from home may find what they're looking for at Le Westin Resort & Spa, Tremblant, Quebec. Since Quebec is a predominantly French-speaking province in Canada, guests will adore the European feel of the destination. Beautiful in both warm and cold weather, the location offers a romantic hideaway for honeymooners. Newlyweds who dream of a "white honeymoon" will love the snow skiing, ice skating, and snowmobiling nearby, and couples visiting during the summer months will enjoy golfing, water sports, hiking, and cycling.