After ombré burst onto the wedding scene in 2011, we wondered if the colorful trend would fade away after a few short months, or continue to delight brides for seasons to come. Four years later, the style is still going strong! Bouquets, centerpieces, linens, and even hairstyles have sported the faded-to-saturated color technique. But one of the most striking ways to feature a bit of ombré while showing off your creativity is in the wedding cake.
For a bold look, tint the layers of fondant wrapped around each tier a gradually more vibrant shade of your chosen color, from top to bottom. Sugar flowers are also a beautiful option for an ombré pattern, with swirls of blooms displaying progressively lighter shades as they cascade down the confection. Skilled decorators may consider handpainting ombré designs directly onto fondant for a more subtle look. See how real brides incorporated ombré into their cakes in the pictures below!

Photo by Roey Yohai Photography

Photo by Ira Lippke Studios

Photo by Donat Barbe

Photo by Olivia Leigh Photographie

Photo by Marisa Holmes

Photo by Troy Grover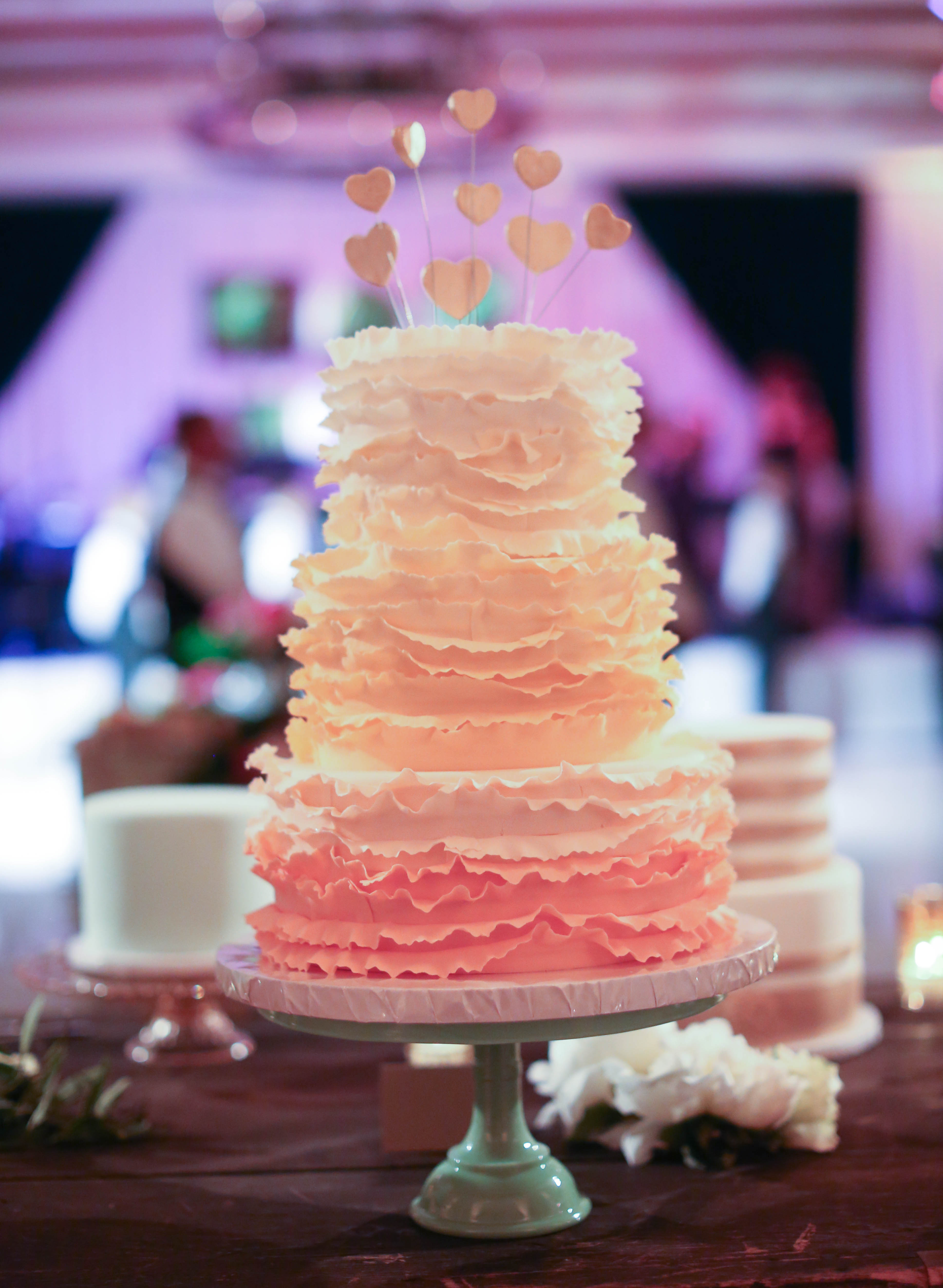 Photo by Elizabeth Messina
Photo by Marianne Lozao Photography

Photo by Paul Barnett Photographer
For more wedding cake inspiration, view our Cakes & Desserts photo gallery and be sure to sort the images by your preferred wedding color scheme!