Couples desiring a destination beach wedding location will love Playa del Carmen on the east side of Mexico overlooking the Caribbean Sea. Follow the lead of counry singer Jason Aldean and his bride Brittany Kerr, who hosted a destination wedding at Mahekal Beach Resort in March 2015. Nestled between the Riviera Maya jungle and 800 feet of pristine white sand beach, the resort is a beautiful place to say "I do" and a great place to host guests of all ages. The 122-room property feels more private and open than a larger resort. Each guest room features an individual outdoor terrace and personal hammock, so you and your guests will truly be able to relax and unwind during the festivities.
If you prefer a wedding closer to home, the destination is also ideal for honeymooners. Following a $10 million renovation, the property offers bohemian-style accommodations in thatched-roof bungalows. Since the beach resort offers an "unplugged" experience – guest rooms do not include televisions; however, WiFi is available – guests are able to fully enjoy their stay. Oceanfront bungalows are appealing for a romantic honeymoon, as they offer private plunge pools just ten steps from the ocean. Two swimming pools, a seaside hot tub, two restaurants, and three bars round out the amenities on property. Though the spa does not open until 2016, massage therapists are available for peaceful massages and select spa services on the beach.
Couples and their guests will enjoy the peaceful location; however, Mahekal Beach Resort is also walking distance from the vibrant nightlife of Playa del Carmen. The famed 5th Avenue, known for shopping, bars, clubs, and world-class restaurants, is just a short walk from the property. Since Playa del Carmen is also in close proximity to other destinations in the Riviera Maya area, wedding weekend activities can include trips to explore the ancient Mayan ruins in Tulum, swimming excursions through underwater caves at Xcaret, as well as a variety of watersports and activities.


Wedding package prices start at $2,300; and in 2016, Mahekal's sister property Las Palapas will be fully integrated with Mahekal Beach Resort to provide even more event spaces. Call 877.235.4452 or visit mahekalbeachresort.com for more information.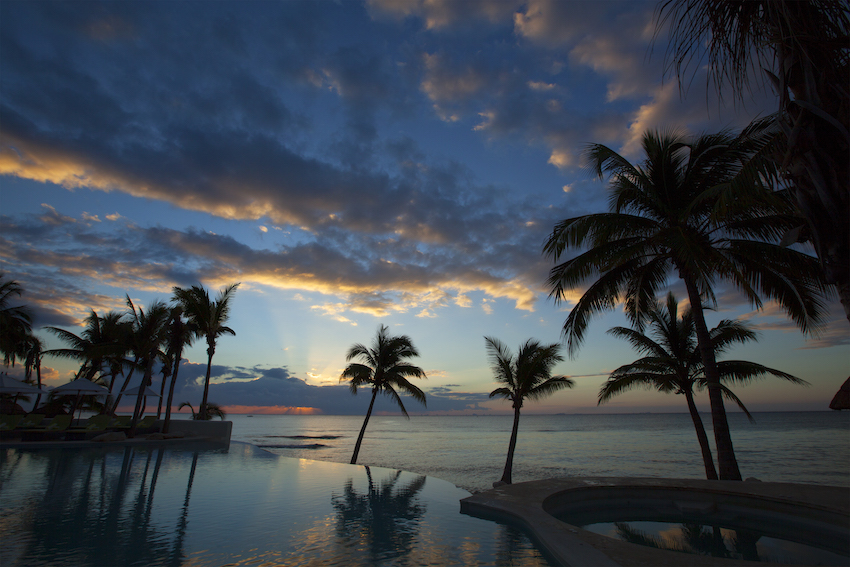 Photos courtesy of Chris Wimpey and Mahekal Beach Resort