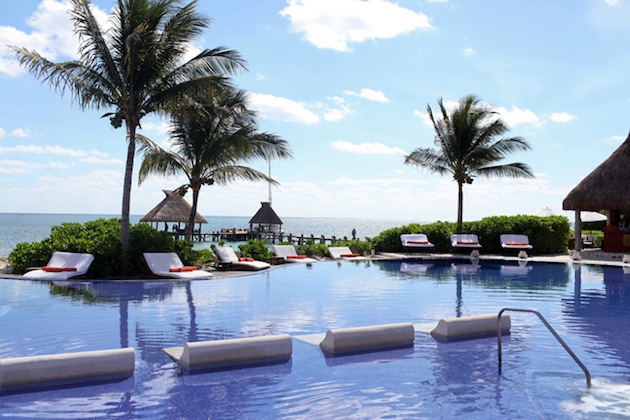 Katie Frederick, owner, Ever After Honeymoons
* Budget for Time: "If you only have a short amount of time to spend on your honeymoon, don't pick a destination that's extremely far away, otherwise you will feel like you spent your entire vacation traveling and not relaxing. Stay closer to home and you can spend more of your time on the beach, and more of your cash on a great place to stay."
* Give & Take: "Discuss what you each expect from the trip ahead of time. If he wants to relax by the pool all day but you want something a little more active, I recommend splitting the trip between two destinations, or taking every other day to relax in between activities. Marriage is all about compromising, and your honeymoon is a great place to start."
* Plan Ahead: "If there is a specific activity you already know you want to do during your honeymoon, make sure to schedule it ahead of time. Whether it's a relaxing spa package or an adventurous safari tour, schedule it before you leave. If you wait until you arrive you may find it has already booked up, or that the available dates and times won't fit into your schedule. Remember, it's always best to be prepared!"

Hotel Le Toiny, St Barts

La Minervetta, Sorrento, Italy