As soon as you become engaged, find out you're going to be a bridesmaid, or get an invitation to an upcoming wedding, you will likely start thinking about how to make sure you'll look your very best on the day of – and in all of the wedding photos! With Sephora's Spring Sale going on now and all of the upcoming events that you get to attend after being postponed multiple times, now is the perfect opportunity to add some new products to your beauty routine!
The heat of the spring and summer season, as well as increased sun exposure, can lead to early signs of aging as well as dry skin and hair – all of which you definitely don't want to affect your big day. Whether you're exchanging vows (or attending the nuptials) in the coming months or even into next year, we encourage you to practice self care so that you can look and feel your best leading up to the festivities and in the moment you say "I do."
To help sort through all of the products online, we've gathered a number of new beauty items ideal for brides, as well as bridesmaids, mothers of the bride, and future wedding guests! From self-tanning products for a safe summer glow, to skincare products and makeup that will keep you looking picture-perfect, you'll find a number of beauty favorites that will help you stay relaxed, healthy, well-rested, and looking gorgeous while wedding planning and beyond!

Photo by Brent Calis Photography; Planning & Design by KA Mariage; From Real Wedding: A Romantic Snowy Fall Wedding with Mountain Views in Quebec, Canada
Whether you're a bride-to-be, future bridesmaid, mother of the bride, or wedding guest, take a look at these beauty and wellness products to add to your spring and summer beauty routine!


For many brides-to-be, spring and summer offer the ideal sun exposure and temperature to build up that bronze glow; however, the main way to stay safe in the sun is to stay out of the sun. Give yourself a safe and beautiful bronze tan – while also hydrating and firming the skin – with this self-tanning set. You'll receive the Bali Bronzing Foam, a deluxe vegan kabuki brush for tanning your hands, feet, ears, and face, and a soft velvet tanning mitt to ensure your tan is even and ready for "I do." "Sunny Honey" Bali Bronzing Bundle, $47 by Coco & Eve; cocoandeve.com (Also available to shop at Ulta)

You've likely heard of blue-light glasses to protect your eyes from screens, but what about a product that helps protect your skin? Natural-beauty favorite ILIA has introduced a three-in-one product that hydrates, sets your makeup, and protects your skin from the harmful effects of blue light and pollution to ensure you look and feel absolutely exceptional on your wedding day and on your next Zoom call. Blue Light Mist, $18-38 by ILIA Beauty; iliabeauty.com (Also available to shop at Sephora)


One of the most common beauty woes of brides, bridesmaids, mothers of the bride, and even wedding guests is under-eye puffiness and dark circles. To help give your eyes a boost, these easy-to-use eye patches will reduce under-eye puffiness and dark circles right away, while moisturizing and soothing your skin for a spa-like experience. They're also fun to use, so consider bringing them to the bridal suite for a fun activity with your bridesmaids before hair and makeup services begin! "DetoxifEYE" hydrogel eye patches, $24 by Pixi; pixibeauty.com (Also available to shop at Target and Ulta)


As if planning a wedding wasn't stressful enough, you also need to ensure you remain healthy and get a good night sleep to keep from getting sick, ensure you have the energy needed to plan a wedding, and look your very best! To achieve all of the nutrients you need for these elements of life, simply mix these flavorful powders into water or a smoothie. Get your daily vitamins and greens with Essential Elements, nourish your hair, skin, and nails with Beauty Aura, give yourself an energy burst with Energy Shift, and get your beauty sleep with Dream Sleep! "Beauty Aura" inside-out beauty complex ($49), "Dream Sleep"herbal slumber blend ($49), "Energy Shift" balanced energy boost ($49), and "Essential Elements" daily multivitamins + greens ($59), all by InBloom; tobeinbloom.com


Even if you only have four weeks to look radiant for the big day, you'll see visible results in that time with this eye cream. The human-derived stem cell growth factors in this formula give your eye area a youthful look, while biotin and redensyl safely enhance your lashes and brows. The brand also has a regenerative serum and anti-aging cream, but we love the eye and lash cream for brides and their moms to replenish their eye area and enhance their lashes and brows for picture-perfect portrait photos. Eye/Lash Cream, $149 by Factor Five; factorfiveskin.com


When you're in the midst of daily life, work commitments, and wedding appointments as a bride, you want to spend as little time as possible getting ready for the day. Skip the separate primers, SPFs, and moisturizers with this all-in-one formula that primes, perfects, protects, and hydrates your skin to achieve a healthy glow. With dewy coverage that lasts up to 24 hours, you won't have to worry about reapplying after your morning meetings and before your girls' night with bridesmaids or a dinner date with your future spouse. "Halo" Healthy Glow all-in-one tinted moisturizer broad spectrum SPF 25, $36 by Smashbox; smashbox.com (Also available to shop at Dermstore, Sephora, and Ulta)


Get the benefits of a lash lift and a lash-growth serum with just your mascara! This product is a bride's best friend and features a creamy formula that allows you to customize your volume by defining lashes one by one for a look you love. The mascara also offers a lightweight feel and showcases lash-enhancing ingredients to promote lash growth and give your eyelashes a lush, full look. As an added bonus, you'll also boast visibly longer and thicker lashes after just four weeks of use. Indecent Mascara, $28 by Kevyn Aucoin; kevynaucoin.com (Also available to shop at Blue Mercury)


Packaged in a pretty-in-pink set, this trio collection of Glow Recipe's popular watermelon-powered favorites makes for the perfect pre-wedding gift for bridesmaids or a gift to the bride before her big day. Begin with the hydrating Pore-Tight Toner, follow it up with Niacinamide Dew Drops as a serum or makeup primer, and finish everything off with the Oil-Free Moisturizer to add visible glow and brighten skin for a radiant look. Watermelon Glow-Up Set, $49 by Glow Recipe; glowrecipe.com (Also available to shop at Sephora)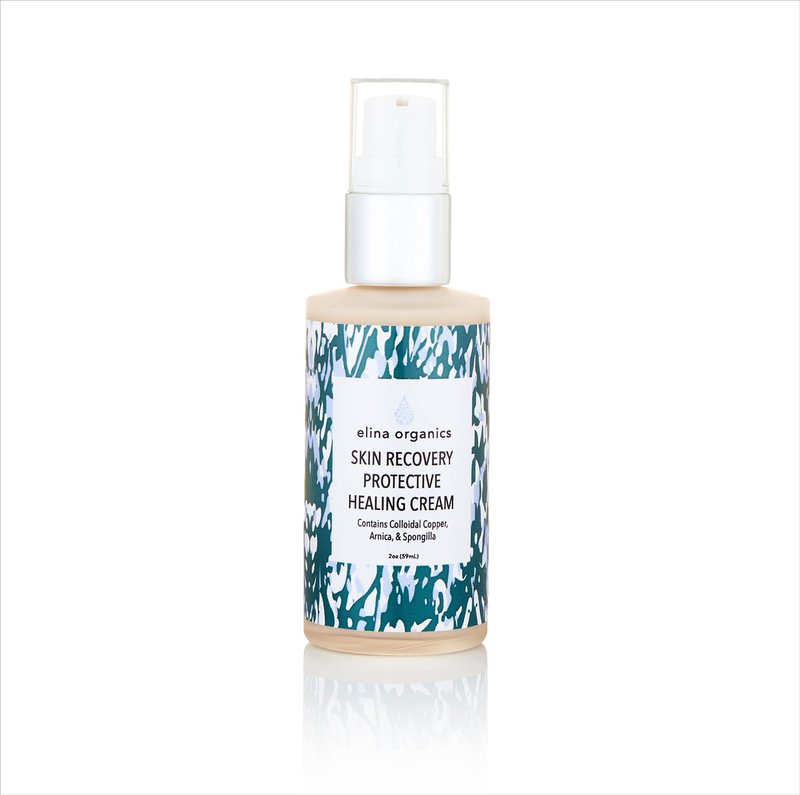 After spending more time outside this spring and summer, your skin will definitely feel the effects. As a bride, you may also be using products to clear imperfections and boost your complexion, which can also wreak havoc and dry out your skin. To help your pre-wedding skin recover in time for the big day, this cream will relieve any irritation, moisturize, and heal, while rebuilding collagen and elasticity. For best results, use as your daily moisturizer, and feel free to add your favorite SPF on top for the ultimate in skin protection this season! Skin Recovery Protective Healing Cream, $52 by Elina Organics; elinaorganics.com


While getting ready with your bridesmaids at the spa or in the bridal suite, you'll want to be as comfortable as possible. Being barefoot should be the most comfortable option for your feet, but dirt and grime, as well as rocky or hot surfaces, can make it unpleasant at times. Get the best of both worlds with these easy on-off adhesive, waterproof soles that will give you and your girls the protection of wearing shoes, sandals, or slippers while having the freedom and comfort of being barefoot before the big day – or at your beach wedding on the sand! "NakeFit Pink" sole protectors, $20 (3 pairs) by NakeFit; nakefit.us

For a fresh, springtime look inspired by the shimmer of a butterfly's wings, brides-to-be will love this collection featuring a four-color eye palette and three striking shades of a plumping lipstick. Since this collection can be mixed and matched to create different looks, the pieces also make a great gift set for brides, bridesmaids, and any makeup lover on your gifting list! Purchases benefit Xerces Society, which works to protect pollinators and their habitats to support a healthy eco-system and national food source. "Butterfly Eye Quartet" ($72), "Lip Chic" plumping lipstick ($48/each), all from The Butterfly Collection by Chantecaille; chantecaille.com (Blooms by Poppy's DIY flower kits)
For more wedding-related tips and advice, discover bridal designer Claire Pettibone's 10 tips for brides, find out how to mail wedding invitations properly, and read your guide to etiquette as a wedding guest!
Opening photo by Laurie Bailey Photography; Bridal Salon: The White Dress; Planning & Design by Tessa Lyn Events; From Real Wedding: Traditional Wedding at Same Venues as the Bride's Parents' Nuptials