On the nights leading up to your wedding, it's not always easy to get much-needed beauty sleep, and it's even more difficult to maintain an exercise routine and healthy eating habits after a long day of running from appointment to appointment. Unfortunately, the stress involved in planning your special day can affect your weight, skin, and confidence. Luckily, there are quite a few beauty treatments available to give your body and mind an instant refresh. We've rounded up six treatments that will help brides (and members of their wedding parties!) feel their very best on the big day.

Brides, grooms, and members of their wedding parties can eliminate an uneven skin tone without going under the knife by receiving a laser resurfacing treatment at a center like Skin Care and Laser Physicians of Beverly Hills. The treatment removes blemishes, marks, lines, and spots, and also boasts little-to-no recovery time, which is attractive to brides with pre-wedding events to attend. Book an appointment at skincareandlaser.com. (Photo by Catherine Hall Studios)

The Silk'n Flash&Go promises soft, hair-free skin without making an appointment at a salon. This hair-removal tool delivers light-based energy down to the base of each hair strand and can be used to prevent future hair growth on your underarms and bikini line. Begin the process in the comfort of your own home prior to important wedding-related occasions, such as your bachelorette party, the big day, or your honeymoon. $199; available at silkn.com.
With hectic schedules leading up to the big day, it's often difficult for brides to find the time to exercise and eat right. For those moments when you need a quick fix, i-Lipo from Chromogenex Technologies LTD utilizes low-level lasers that emit energy through your skin to collapse unwanted fat cells. Brides should start to see results immediately and typically lose an inch around the waist, thighs, or arms following a 20-minute treatment. Treatments start at $250; book an appointment at koancenter.com.

This one's for the mother of the bride! The new Radiesse injectible filler seeks to minimize wrinkles on the backs of hands. Each hand requires one to two syringes, and results last up to one year. According to Dr. Bruce Katz, who participated in Radiesse's clinical trial, the filler is smoother and more cosmetically elegant than typical fat injections. $800-1,200 per syringe; book an appointment at juvaskin.com. (Photo by Donna Von Bruening)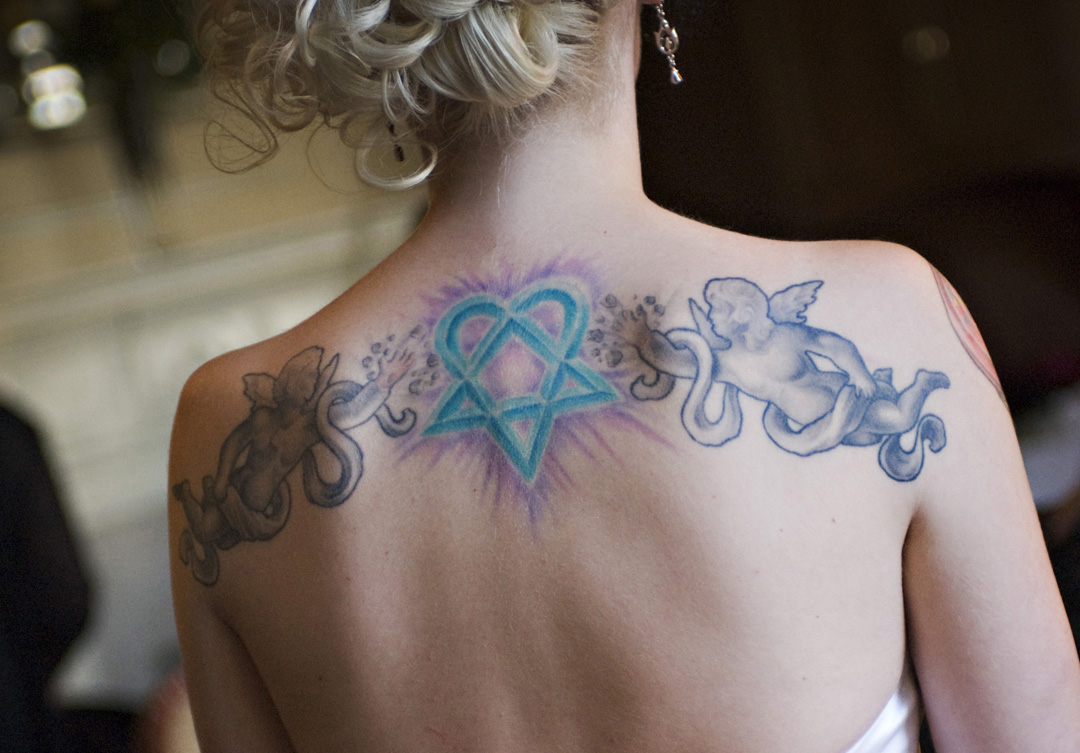 Do you have any tattoos you now sadly regret but are visible when you're wearing your wedding dress? The PicoWay laser removes tattoos in three or four treatments – instead of the 12 treatments lasers used to require. Unfortunate ink will fade to a distant memory! Price upon request; syneron-candela.com. (Photo by Barnet Photography)

HydraFacial MD utilizes a number of serums to treat fine lines, texture issues, mild pigmentation, and acne. Skin is cleansed, exfoliated, and hydrated in a single 30-minute session. Dr. John Diaz, a Los Angeles-based plastic surgeon who offers the treatment, recommends starting with one treatment (with LED light therapy) every week for three weeks, and then switching to one treatment per week for the next five weeks. "We customize the regimen for each patient, so the skin-specific solutions used for each treatment will vary per patient," Diaz said. Still, brides desiring a quick glow for the wedding day should see results after just one treatment. $150-300 per treatment, depending on location; hydrafacial.com. (Photo by Kristen Weaver Photography)