Whether you're just starting to plan your 2021 or 2022 wedding, or you had to postpone your 2020 wedding to next year or even the following, we're so excited to provide ideas and inspiration for your celebration – big or small. With so many decisions to make leading up to the big day, many couples choose to hire a wedding planner and designer to help organize the entire day (which we highly recommend!).
Regardless of whether or not you'll be hiring a professional coordinator or event designer, we always strive to share the advice of our esteemed Editors Circle members from across the country to assist you throughout the wedding-planning process. To help inspire both your ceremony and reception, we've gathered some expert advice and trends from top wedding planners, floral and event designers, entertainment specialists, and more to share their must-have tips.
Read on for ideas to spark your wedding vision – you'll see advice on everything from the latest trends in food stations and individual menus, to unique entertainment that will wow your guests, gorgeous must-have floral installations that create a wow-worthy look, and even tips for when to get married when saying "I do" on the beach. Happy planning!

Photo by Deep Blue Images; Planning & Design by Celebrations Weddings & Events
"Be creative with your escort card display. It's a great place to do something out of the box. This tile display incorporated something unique and is also on trend with the Pantone color of the year." - Heather Lowenthal of Posh Parties

Photo by Jose Villa; Planning & Design by Posh Parties Palm Beach
"Even with food stations or a buffet, we recommend you still print menu cards for each seat. They will educate guests on their choices, which will speed up the lines. Plus, a menu card makes the place setting even prettier." - Tessa Brand of Tessa Lyn Events


Photo by M. Hart Photography; Planning & Design by Tessa Lyn Events

"When selecting entertainment for your event, consider a variety of elements for an immersive experience. Live music is always a hit, but have you considered adding unexpected specialty acts like strolling Champagne models, living statues, or aerialists? The full package will take your wedding to the next level." - Carrie Couch for EastCoast Entertainment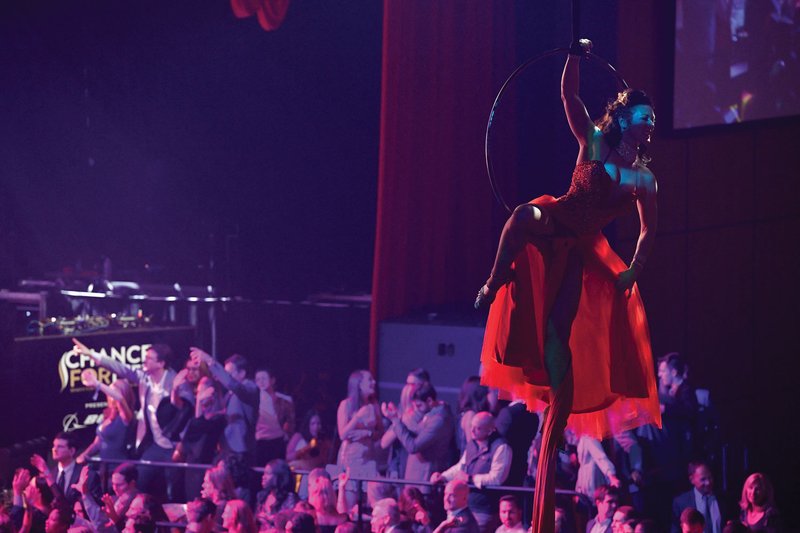 Photo by Sardari Group, Inc.; Entertainment by EastCoast Entertainment

Photo by Sardari Group, Inc.; Entertainment by EastCoast Entertainment

"We know that garden-like floral structures are absolutely 'in,' but consider replicating this trend in bigger and better ways. For instance, rather than a simple floral runner of trailing greenery and flowers, think about how you can achieve that over-the-top, overgrown look with planted structures for the aisles of your ceremony. This will give your wedding an otherworldly, ethereal feel." - Eddie Zaratsian of Eddie Zaratsian Lifestyle and Design

Photo by Katie Beverley Photography; Floral Design by Eddie Zaratsian Lifestyle and Design

"There's something so special about a sunset. For destination weddings in the Caribbean, timing is everything. We recommend getting married one-and-a-half hours before sunset – when the sky is picture-perfect and the décor sparkles with the sunlight. The position of the altar is another important factor to ensure the sun stays out of your eyes – when situated just right, the result will be remarkable for the vow exchange, as well as bridal party and couple portraits." - Jo-Anne V. Brown for Celebrations Weddings & Events


Photo by Deep Blue Images; Planning & Design by Celebrations Weddings & Events