When planning the details of your ceremony and reception, one of the first decisions you will make is in regards to the venue. Where will you be hosting the ceremony, cocktail hour, reception, and any pre-wedding parties, such as the rehearsal dinner or after-wedding brunch? Your choices will largely depend on the theme of your event, how many guests you'd like to have attend, as well as the area of the country or world where you'd like to exchange vows.
From hotels and resorts with beautiful ballrooms to private estates or your own backyard, we've compiled some venues that our couples typically choose for their big day. Take a look at seven of the most popular venue types, below. To see more from the celebrations pictured, be sure to click on your favorite images! Also, be sure to follow the links to see even more soirées at these types of wedding venues.
Hotels & Resorts

There's a reason so many brides and grooms choose to host their ceremony and/or reception at a hotel. Properties of this type are typically pros when it comes to hosting an event, so you won't have to worry about staff members not knowing what they're supposed to be doing. Resorts also provide accommodations for guests, a variety of venues to choose from, and they can be nostalgic too. We've seen brides choose certain hotels based on past family vacations, special moments with their fiancé while they were dating, or even because they want to walk down the same aisle their parents did years earlier. Click here to see real weddings that took place at various hotels and resorts across the country and the world! Photo by KT Merry Photography; Linens by Nüage Designs; Planning & Design by Posh Parties; Venue: The Breakers

Country Clubs & Golf Clubs

If you or your family members belong to a country club or golf club, this timeless venue can be the perfect place to host your nuptials – especially if you or your spouse love golf and feel that the space holds a special meaning to you or your family. This venue type is also a great option for those sticking with marital family traditions. Click here to see real weddings that took place at country clubs and golf clubs throughout the country! Photo by Michael Carr Photography; Planning & Design by Ann Whittington Events

Farms & Barns

We see no sign of the rustic wedding trend ending any time soon, and a farm or barn is a wonderful place to exchange vows if this is the theme you're going for. We've also had couples design glam, contemporary celebrations in pastoral locations, so the options really are endless! Click here to see real weddings that took place at romantic farms and barns. Photo by Christine Bentley Photography; Bridal Salon: The White Dress

Castles, Mansions & Historic Venues

The royal wedding between Meghan Markle and Prince Harry will likely inspire a number of princess-style celebrations at castles, mansions, or historic venues. Whether you're saying "I do" on the mainland or abroad, it's easy to feel like a princess on the grounds of a magnificent venue with gorgeous architectural details. Click here to see real weddings that took place at castles, mansions, and historic venues around country and the world! Photo by Dear Stacey; Venue: Oheka Castle

Estates & Private Homes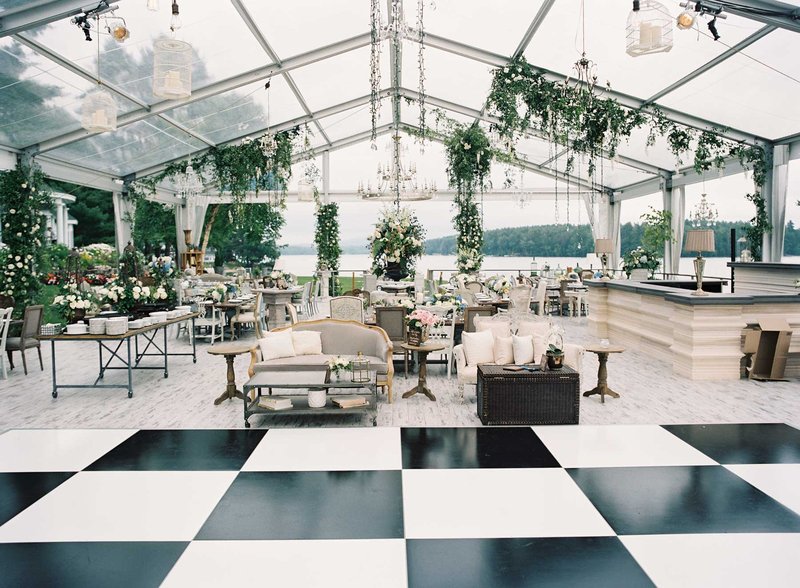 There are two parts to this type of venue – when it's your private home or that of a family member or friend, or an estate that can be rented out for events. Both pose great options for pairs desiring a private celebration without any potential wedding crashers (read: nosy hotel guests). Click here to see real weddings that took place at glamorous estates and homes! Photo by Tec Petaja; Floral Design by Amaryllis Floral & Event Design

Museums, Libraries & Zoos

Museums are wonderful for brides and grooms who desire a unique space to host their nuptials. Museums and libraries are especially ideal for lovers of art and literature, or couples who want to exchange vows where so many romantic masterpieces and novels are housed. Zoos are also a great choice for animal lovers. Click here to see real weddings that took place at museums, libraries, and zoos across the states! Photo by Kent Drake Photography; Floral & Event Design by HMR Designs

Vineyards & Wineries

Saying "I do" at a vineyard or winery is incredibly romantic. It's the perfect locale for those couples wanting an outdoor wedding featuring ample natural greenery, or those who just love wine. We also love the fact that couples can visit the vineyard or winery for future anniversaries. Click here to see real weddings that took place at vineyards and wineries across the country and the world! Photo by Elisabeth Millay Photography

Opening photo by Matt Kennedy Photography; Bridal Salon: Carine's Bridal Atelier. See the full wedding here!