After moving to New York City, Danielle Kuperberg and Max Besong were introduced through mutual friends from their colleges – rival schools Arizona State University and University of Arizona, respectively. "All of our friends wanted us to immediately start dating, almost like they knew we were meant to be," shares Danielle; however, it took eight years for the pair to get together. "We remained friendly, but did not start dating until two years ago."
On a vacation in Bermuda, Max made his intentions clear – though his proposal didn't quite go to plan. Hoping to propose on the beach, the weather made his goal a bit tricky. "The beach was very windy... I asked to leave and go back to the room, ruining his plans of a beach proposal," confirms Danielle, explaining that Max ended up proposing in their hotel room. Of course, she said yes.
Before their May 2021 wedding in Arizona, where they both went to school and where the groom is from, the couple took engagement photos in New York City. Though based in Santa Monica, California, Richard Policastro of Richard Anthony Photography was thrilled to travel to capture the engagement shoot the couple desired. "It was great that Rick was able to come to New York and shoot where both Max and I have lived for over 10 years!" shares Danielle.
Though it had been raining the days leading up to the session, the couple was thrilled that the October day ended up being beautiful, sunny, and warm. "We were able to go to two locations on completely opposite sids of NYC – Central Park and Brooklyn – and really have two different photo shoots," explains Danielle. Take a look at the stunning images, below!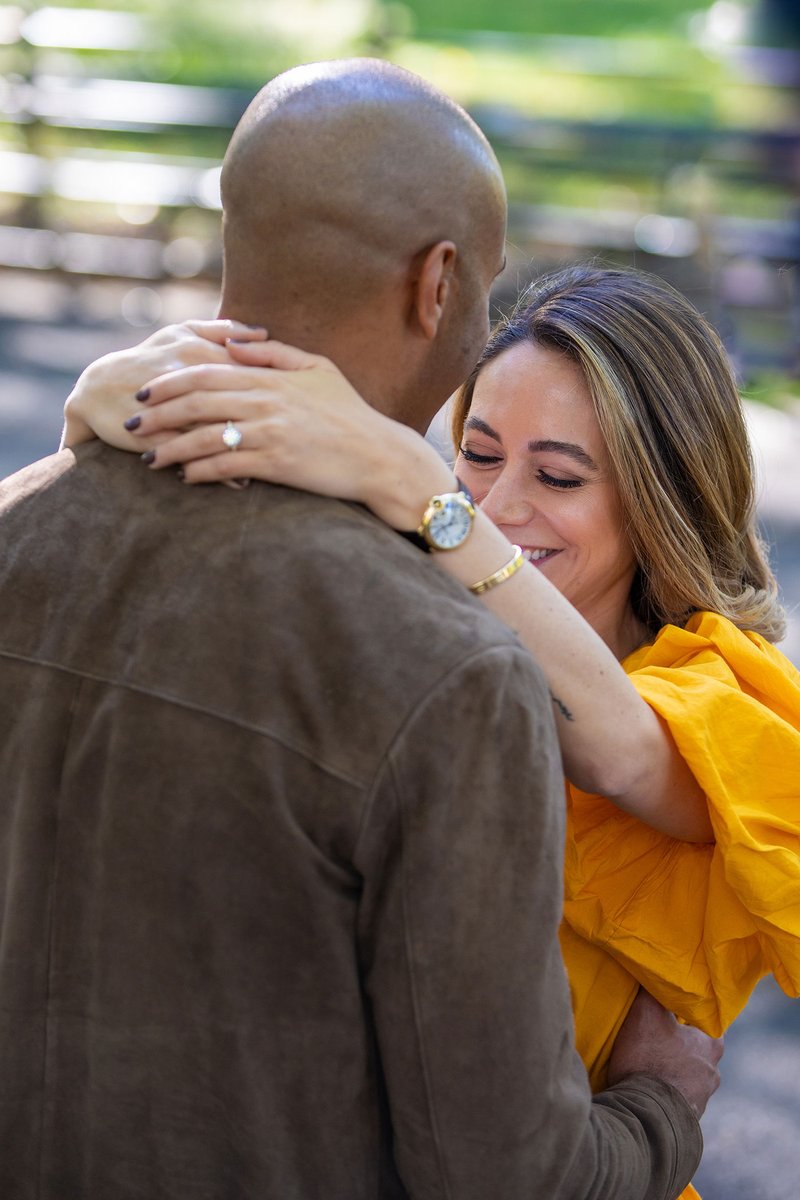 Photos by Richard Anthony Photography

Bride's Attire: Rhode (dress); Groom's Attire: Theory (jacket); Jewelry: David S. Diamonds (engagement ring); Venue: Brooklyn Bridge, Central Park, Dumbo, Brooklyn