Happy Cinco de Mayo! Whether you're celebrating your own heritage, you're planning a destination wedding in Mexico, or you're going to incorporate some fiesta themes into your big day, there are a number of ways to include Mexican influences in your wedding – or next year's Cinco de Mayo party!
Aside from offering your guests tacos and tequila, we love when couples have mariachi performers play at the end of their ceremony, leading guests to the cocktail hour in style. Consider using colorful, bold Mexican art prints on pillows or linens at the ceremony or reception, and suspend papel picado flags overhead at a welcome party to really set the mood. Another fun way to incorporate Mexican culture is to have sombreros available as props for the photo booth, or consider renting donkeys, mules, or burros to pose with your attendees. One of the best ways to honor the country is to have a destination wedding in Mexico, but for those saying "I do" stateside, you can still incorporate these lively influences without having guests travel.
For more ideas and inspiration, take a look at the photos below! To see more from these wedding events, click on each photo!
Embroidered Getting-Ready Attire
In lieu of the popular robes or pajamas, gift your bridesmaids with beautiful "something blue" embroidered dresses made by Mexican artisans.

Photo by Perez Photography & Sarah Kate, Photographer; Planning & Design by Emily Clarke Events
Wedding Portraits with a Donkey
One thing is for certain: everyone loves animals! Hire a donkey (or burro) to come to your wedding reception for photos you'll never forget!

Photo by Alexandria Monette Photography; Venue: La Quinta Resort & Club
Colorful Welcome Bags
Even if you're not hosting a destination wedding in Mexico, you can still provide your loved ones with colorful, patterned welcome bags featuring your favorite Mexican candies and treats.

Photo by Victoria Angela Photography

Photo by Amelia Johnson Photography
Vibrant Ceremony Décor
An outdoor wedding is a wonderful way to make your guests feel like they're on vacation! Whether you decide to decorate your ceremony like a Spanish chapel or add colorful blooms to accentuate terracotta tile flooring, guests will love the vibrant décor.

Photo by Alexandria Monette Photography; Venue: La Quinta Resort & Club

Photo by Jodee Debes Photography; Planning & Design by Tessa Lyn Events
Mariachi Music
Mariachi music dates back to the 18th century, and the celebratory music is still going strong at real weddings in Mexico and across the world. Take it one step further by partaking in the Mexican callejoneada tradition – a wedding parade that takes guests from the ceremony to the party – of San Miguel de Allende!

Photo by Elisabeth Millay Photography

Photo by Fitz Carlile Photography; Venue: Vibiana

Photo by John Cain Photography; Planning & Design by Emily Clarke Events
Fiesta Party Flags
Consider hanging a papel picado banner of fiesta party flags over guest tables at a welcome party, rehearsal dinner, or the wedding itself to set the festive mood!

Photo by Carrie King Photographer
Spanish Welcome Sign
Especially if you're having a destination wedding in Mexico, add some Spanish to the mix! In fact, the perfect way to get the party started is to welcome guests with some Español – bienvenidos!

Photo by Paul Barnett Photographer
Festive Fiesta Fare
If your wedding reception dinner is fairly formal, have some fun at cocktail hour with your Mexican food favorites! Serve tray-passed chips and guacamole on top of margarita shooters, or try miniature tacos served on top of a lime next to tequila or margarita cocktails.

Photo by Bob & Dawn Davis Photography

Photo by Love and Water Photography
Brightly Colored Napkins & Accessories
One thing is for certain when you're planning a wedding or event inspired by Cinco de Mayo: don't be afraid of color! Even if the rest of your décor is fairly neutral, have some fun with cocktail napkins in bright or neon hues.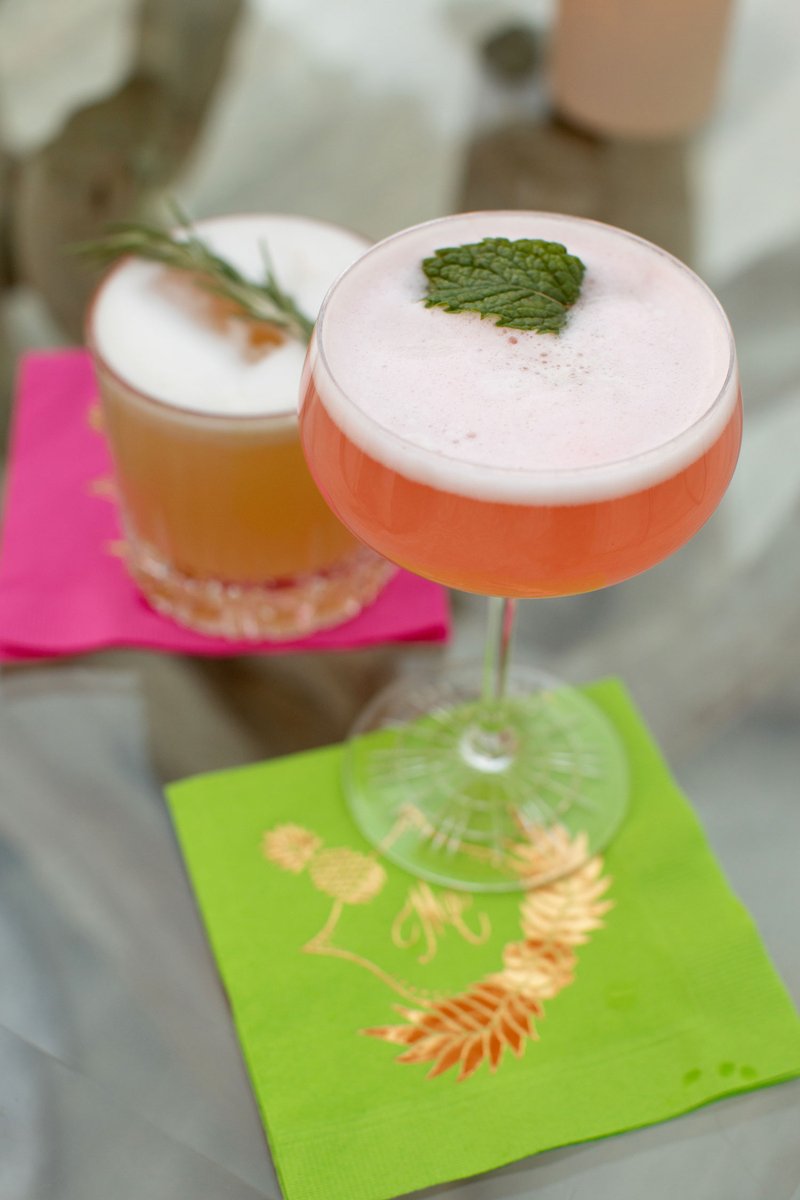 Photo by Collin Pierson Photography
Tile Escort Cards
In lieu of traditional escort cards, consider having guests' names hand-painted on patterned tiles that can also serve as coaster favors for your loved ones.

Photo by Kathleen Geiberger Photography
Colorful Floral Centerpieces
Bright, vibrant blooms in shades of hot pink and yellow, accented with fresh greenery, will bring the lively spirit of the holiday to your celebration – whether it's indoors or outdoors!

Photo by Lauren Feddersen Photography
Spanish Table Numbers
Consider labeling tables with table numbers in Spanish if you want to honor your heritage – or use a traditional number with colorful, patterned stationery to give off a festive feel.

Photo by Jennifer Lindberg Weddings

Photo by Victoria Angela Photography; Invitations & Calligraphy by Ceci New York
Piñata Décor
Piñatas are a staple at many Mexican celebratory gatherings, and they're a fun addition for a wedding as well! Mario Lopez's wedding (pictured below) featured a kids' table with piñata décor in the center!

Photo by Kevin Weinstein Photography
Tequila Favors
Miniature bottles of tequila can be used along with escort cards to get the party started or as take-home favors to leave a future taste of the party with attendees.

Photo by Sara Richardson Photography
Dance Floor Décor
It's not a Cinco de Mayo wedding without plenty of fun dancing! Decorate the dance floor with twinkling lights and star-shaped paper lanterns, or add a Mexican tile-inspired vinyl to the dance floor itself to create a wow factor!

Photo by Alexandria Monette Photography; Venue: La Quinta Resort & Club


Photo by John Cain Photography; Entertainment by EastCoast Entertainment; Planning & Design by Emily Clarke Events

Donkey, Burro & Mule Rentals
Whether you're getting married in Mexico or you always wanted a destination wedding but are staying home for your nuptials, renting a donkey, burro, or mule for rides or the photo booth is a great way to create an unforgettable moment for your guests.

Photo by Carrie King Photographer

Photo by Carrie King Photographer
Sombrero for Décor or Photo Booth
If you're having a photo booth at your wedding, be sure to have some of Mexico's traditional hats – sombreros – on hand for a prop or costume!

Photo by Carrie King Photographer
Wedding Venue in Mexico
One of the easiest ways to have a fiesta feel for your celebration is to exchange vows in Mexico, so guests can experience the sun, sand, and sea as well as the culture first hand!