The "big picture" of your nuptials is likely something you've had a few thoughts about – what your venue might look like, your overarching color scheme, and what feeling you want your décor to evoke in your nearest and dearest. But as important as the overall vision of the day might be, the real beauty is found in the details. For the bride and groom seeking to make their guests' experience at their celebration a memorable one, it's important to pay attention to the tables at the reception – each attendee's place setting acts as the scaled-down version of your wedding's motif. You want to display elegance and refinement, as well as a certain air of comfort. A simple way to go about this is to include china plateware at each seat.
Fine china simultaneously represents sophistication and familiarity – it's common enough that many American homes will have it in some form of dinnerware, yet with the right pattern and polish, it will look distinguished and unique. Place settings are a great opportunity for you and your beloved to get creative with design: mixing and matching china with different charger plates, utensils, napkins, even other china pieces.
See some of the fun possibilities with the wedding photos featured below. Click on each image for further inspiration!

Photo by Kristina Lee Photography; Linens by Luxe Linen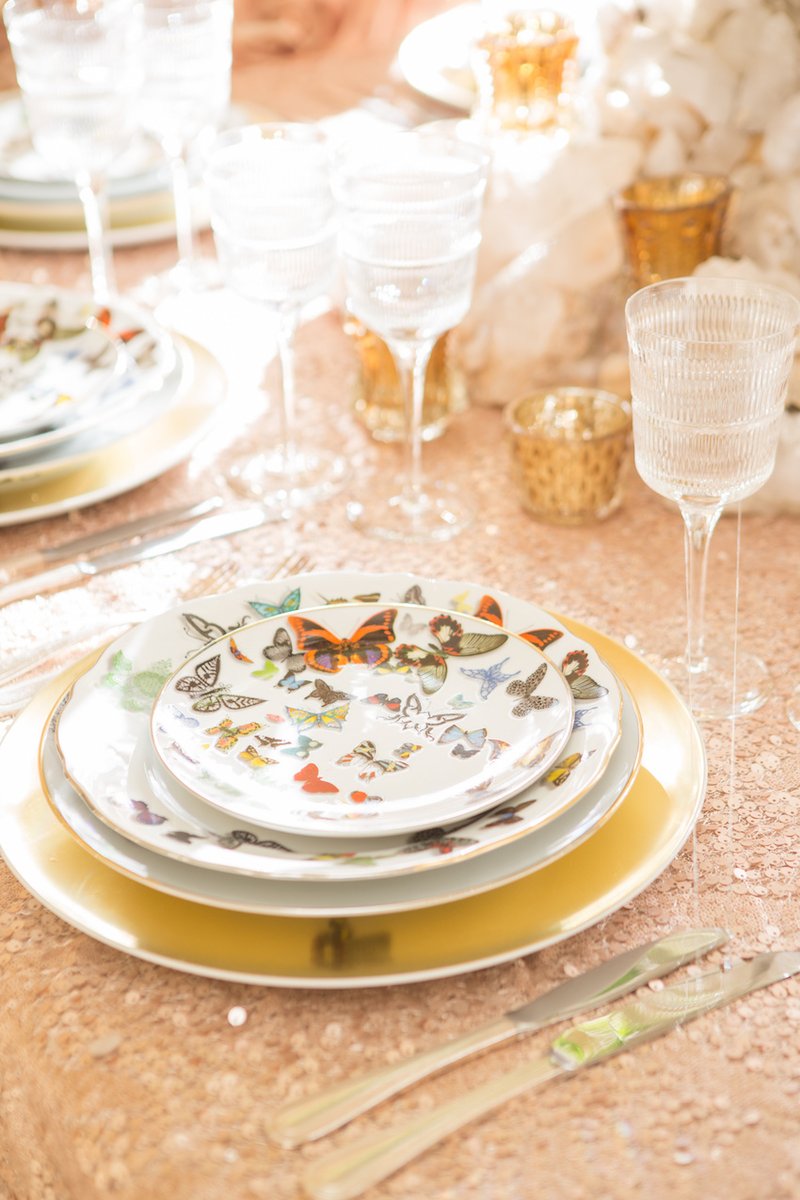 Photo by Thisbe Grace Photography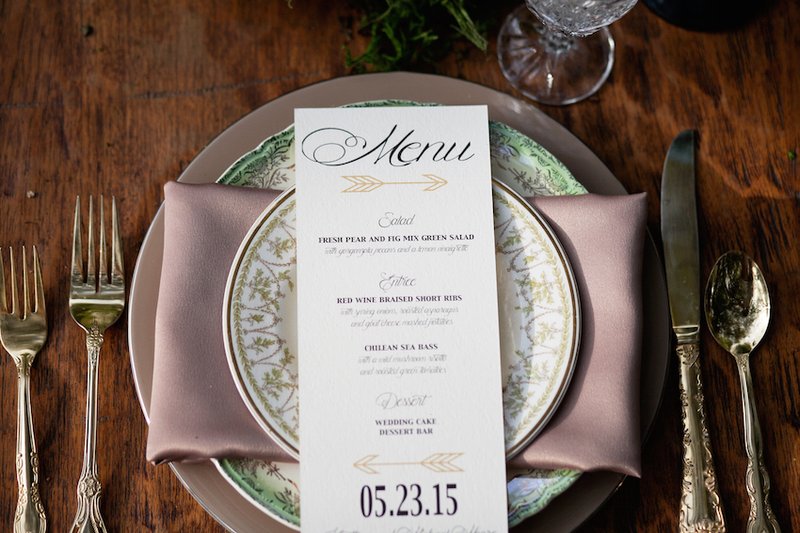 Photo by Lucky Love Photography

Photo by Thisbe Grace Photography

Photo by Lucky Love Photography

Photo by Justine Ungaro; Linens by Nüage Designs
Photo by Thisbe Grace Photography; Linens by Nüage Designs

See beautiful table designs featuring both bare and covered concepts, view eight unique tablescapes created by wedding professionals for elegant styled shoots, and get even more ideas from our gorgeous real weddings.